Accessibility and easy access
Accessibility has been taken into account in the design of the Nokia Arena environment so getting around the arena using assistive devices is both easy and convenient. 
The accessible entrance is located between main doors A and B, at the corner of Sorinkatu and Sorinsilta, behind the tall high-rise buildings. All the floors of Nokia Arena are accessible by lift.
There are a total of 31 wheelchair spaces in the stands, located in the best places of the multi-purpose arena in blocks A1, A2, B1 and B2. Places for escorts are located next to the wheelchair spaces.
Accessibility is also taken into account at the arena's sales outlets that sell refreshments. The sales outlets are located right next to the audience blocks and in the fan restaurant next to block B9.
The drop-off and pick-up zone for wheelchair-accessible taxis is on Sorinkatu.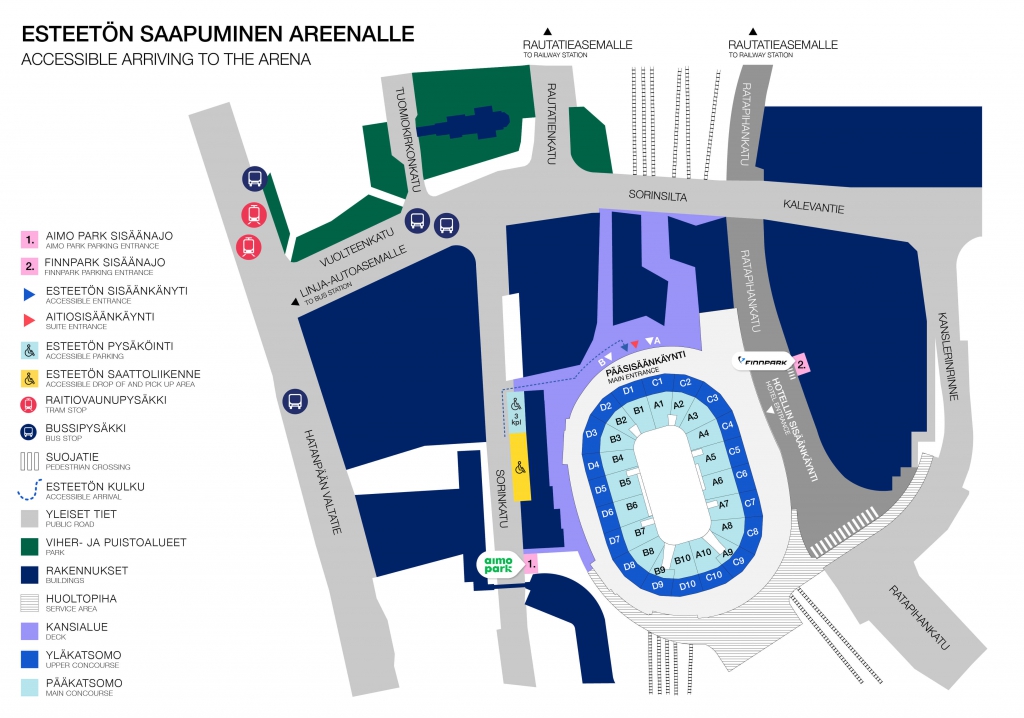 SUITES
Book a suite to enjoy the atmosphere of events with your own group and in the best seats.
Read more

NOKIA ARENA FACILITIES
Experience an enjoyable event from a box or organize your own happening. We guarantee a magnificent setting and facilities for events of all sizes, ranging from small meetings to major events.
Read more