Technology
Technology
Located at the heart of Tampere, arriving at the arena is easy from any part of the country. Nokia arena is filled with the latest technological solutions, such as the digital surfaces in the Bowl, which allow us to raise the visual quality of any event to an unparalleled level. Detailed information about the technology and facilities can be found in our Arena Manual (PDF).
World-class Facilities
The Bowl and concourse of the arena are suitable for versatile uses. In addition to concerts, ice hockey games, and other major events, the Bowl can also be divided for concurrent use for seminars and dinners. The stage can be placed at the end of the floor section, along the side, or in the middle. Everything is possible in the multifunction arena. Challenge us to create an unforgettable event together with you! Check out our other facilities ›
Impressive Technology
For technical implementations, Nokia Arena has partnered with Akun Tehdas, which is the leading long-term specialist in event production and technology in Finland. Everything you might need, ranging from top specialists to equipment, can be acquired through Akun Tehdas. The dedicated, first-rate audio system of the Bowl is great for seminar use.
The modern bowl construction also enables versatile rigging options and PA construction. Please contact us well before your event alex.regan@areenatampere.fi.
Smooth Logistics and Safety
Logistics
Arrival at the Nokia Arena is convenient for event organizer logistics. The doors on the eastern side of the arena are used for loading and unloading.
Guests can arrive at the arena conveniently using public transport, on foot, or by bicycle, which reduces unnecessary congestion around the arena during events. We cooperate closely with local authorities. The arena is equipped with automatic bollards for traffic control, which are used when the attendance of an event exceeds 6 000 people. We also urge guests to arrive at the arena in good time.
Safety
The safety of our guests, artists, and employees is vital to us. Our events are always staffed by experienced and well-trained event security personnel. In the event of an emergency situation, the numerous exits found on each floor are clearly marked. The arena is also equipped with a sprinkler system for fires.
Everyone is welcome to Nokia Arena. All our events are free of discrimination and harassment. We also look after the environment. We comply with the coronavirus guidelines introduced at each time by the authorities. Read more about the implementation and further development of sustainability at Nokia Arena.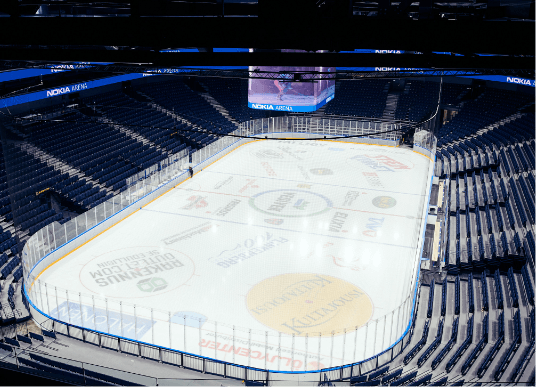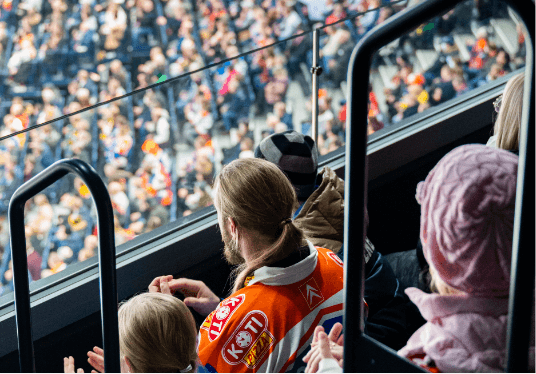 Questions? Contact us!
PRODUCTIONS
Alex Regan
Production Manager
alex.regan@areenatampere.fi
+358 50 551 1530
PROPERTIES AND SAFETY
Jani Helenius
Property and Safety manager
jani.helenius@areenatampere.fi
+358 50 550 9917