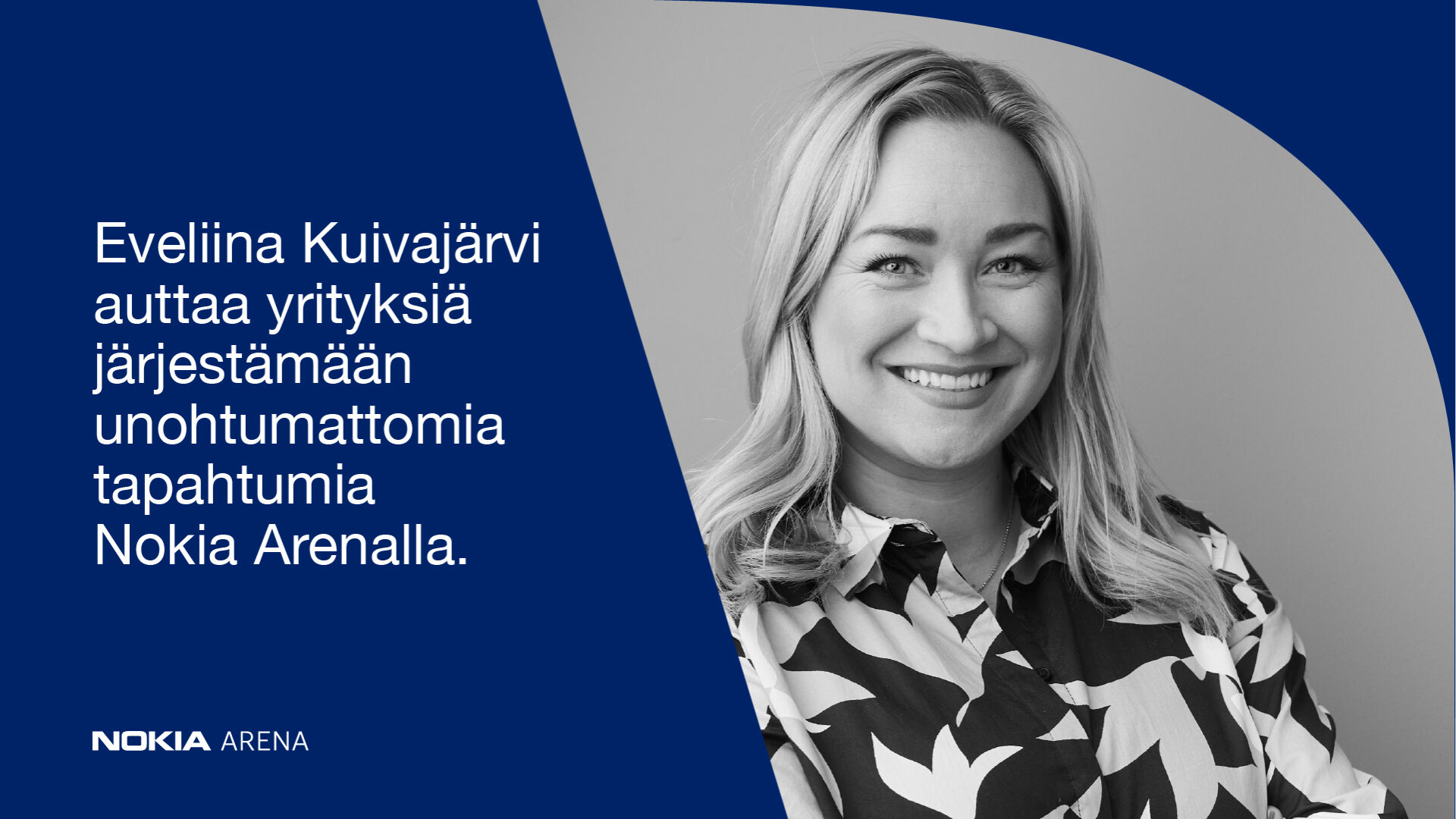 Eveliina Kuivajärvi helps companies to organize unforgettable events at Nokia Arena
Eveliina Kuivajärvi joined the sales team of Nokia Arena in March 2022 as Key Account Manager. Eveliina is a Bachelor of Hospitality Management in the travel industry, and prior to this position, she has worked in B2B sales in the trade fair and event industry for several years.
At the Nokia Arena she will have a versatile role.
"I'm helping B2B clients to organize unforgettable events in our modern facilities such as Eventum and Sky Lounge. Everything you need will be arranged, whether it is a meeting for twenty people, a seminar for 100 people or a business event for 300 people with a gala dinner. I also handle the bookings for regular shifts in the training hall", says Eveliina.
Expectations for upcoming assignments are high. "I'm stepping onboard with lots of enthusiasm and full of positive energy. The team is awesome and it's great to be part of it, not to mention the arena itself! I look forward to new encounters, experiences and amazing events. Every day is definitely different, and it fits my style", Eveliina smiles.
Eveliina is from Tampere neighborhood, Ylöjärvi, and now returns to home corners after spending couple of years in Helsinki.
"It felt good to come back home. Tampere has developed so much and grown rapidly in recent years. I have been following the change with great interest." In her free time, active and social Eveliina sees friends and family, spends time at the cottage and moves in nature with her dog, and plays tennis. Welcome to the team!
Contact Eveliina to inquire about a business event at Nokia Arena – or challenge her to play tennis:
Eveliina Kuivajärvi, Key Account Manager
eveliina.kuivajarvi@areenatampere.fi
+358 50 345 1011