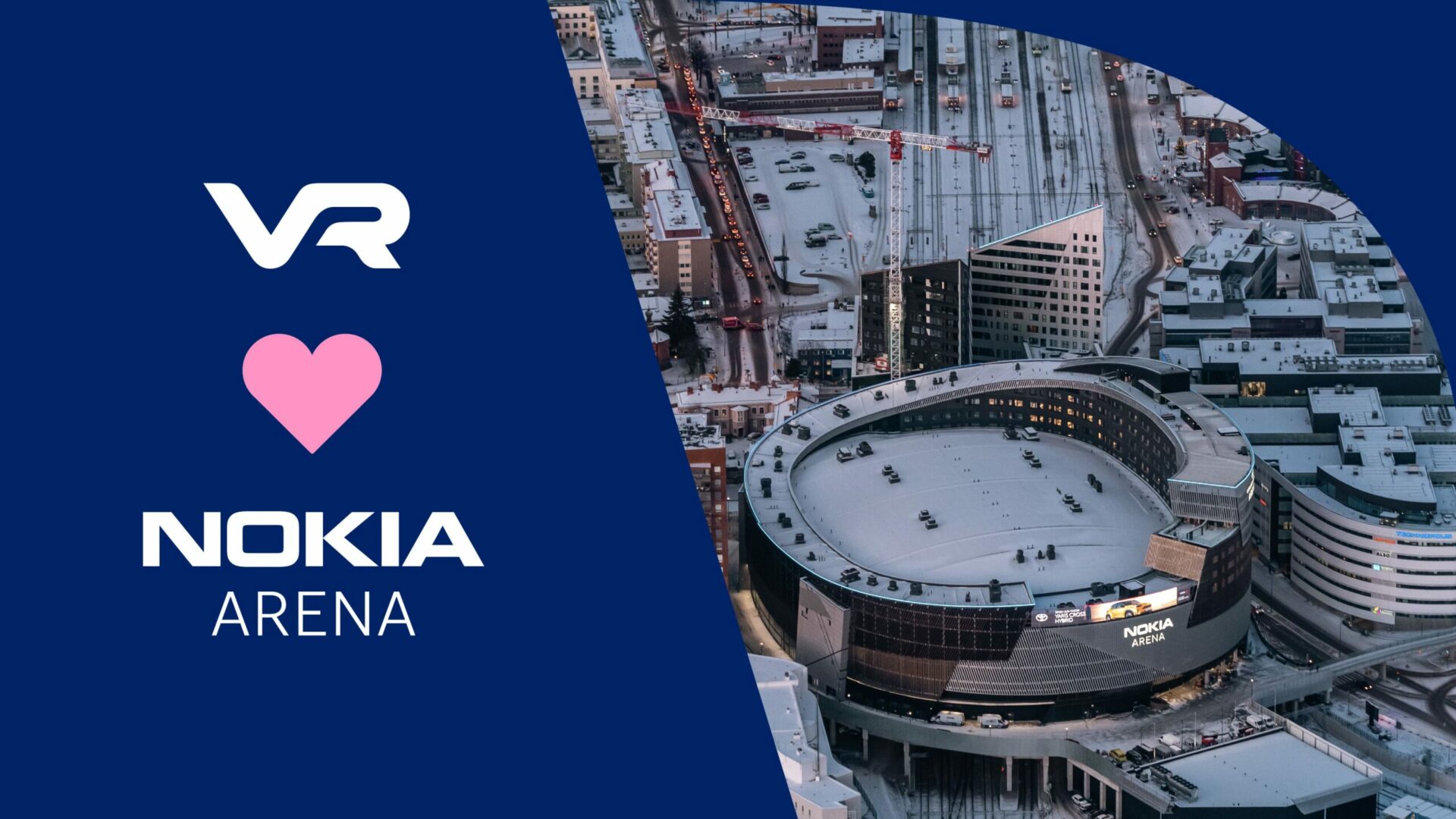 VR and Nokia Arena to cooperation: Entertainment on a sustainable basis
The Finnish national railway company VR and Nokia Arena have established a multi-year partnership to offer visitors the most comfortable and environmentally friendly event experience as possible – right from the beginning of the journey. The environmental responsibility goals and actions of VR and Nokia Arena meet well, also giving every visitor an opportunity to easily contribute for our common future.
VR already transports its passengers in carbon-neutral basis to all parts of Finland. Electric trains and electric buses allow every passenger to take an action for the environment on each journey. The most modern arena in Europe, Nokia Arena, is strongly committed to environmental values ​​in its own operations and reviews the carbon footprint in all processes.
– For us, this partnership provides an opportunity to work with a responsible player who shares our values ​​and our desire to make a sustainable future with our customers. VR wants to offer a smooth way to move to the events and back home, and we are naturally striving for this with the mass events at Nokia Arena, comments Johanna Jäkälä, the Commercial Director of VR.
The common goal is to enable the arena to be accessible by public transport also from outside the Tampere economic area. VR aims to increase long-distance traffic to Tampere railway station on a case-by-case basis and with the means at its disposal, as it has previously done in similar mass events, for example in the Helsinki metropolitan area.
– At Nokia Arena, we are extremely happy to cooperate with VR. Our partnership will help to reduce emissions in a concrete way, as more and more people can leave their cars at home when arriving to the arena. And best of all, the experience starts right on the train, when you can relax and focus on the essential. We see opportunities for great implementations well into the future, says Elina Tikkakoski, Sales Director of Nokia Arena.
The possibility of implementing your own route for by train or other means of public transport is currently being explored. The cooperation also includes marketing opportunities for both parties. In addition, the availability of services and products of both parties is to be made possible in digital channels of VR and Nokia Arena. Nokia Arena also highlights the smooth reachability by train on its website and other digital channels.
– We hope that the world is starting to find its way out from the pandemic and opens up. We want to bring people together again, to meet, to enjoy, to rejoice. At the same time, we want to get back to the most important thing for us: responsible, ecological and sustainable travel. Our common values with Nokia Arena ​​are an excellent starting point for sustainable cooperation, Jäkälä sums up.