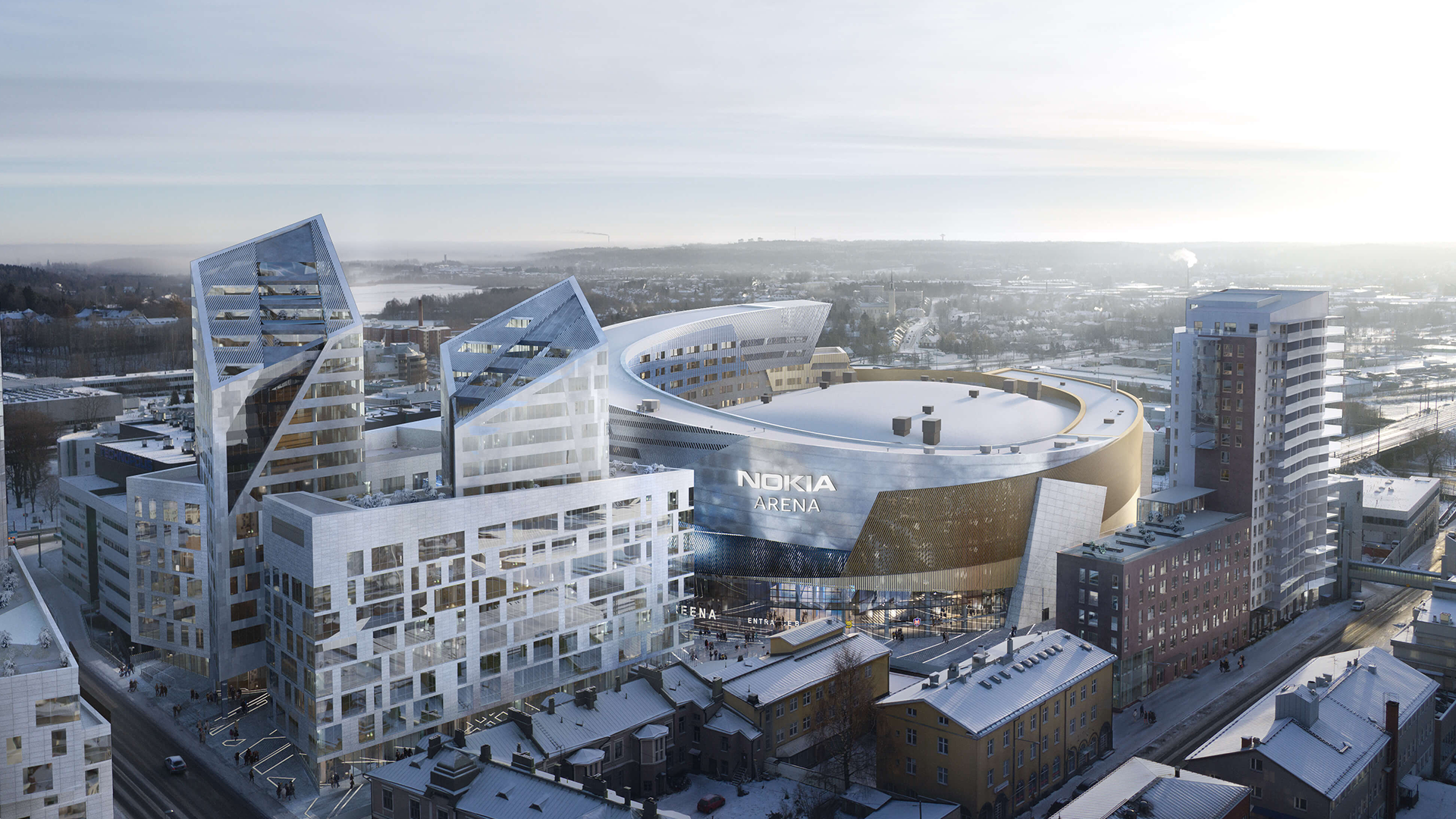 Collaborating to create a next-generation casino
Collaborating to create a next-generation casino
Competition for people's attention and leisure time is getting fiercer. Experiences are constantly and easily available in the digital world, and they are often delivered straight to your sofa at home. Yet, people want to be offered new experiences live and in the company of other people. Sports events, festivals and concerts across the world that bring hundreds of thousands of people together are proof of this.
Veikkaus Casino Tampere, Veikkaus's second casino in Finland, will be built on the idea of working together, which is why various parties have already been involved in its design phase. Potential users of the casino have been extensively consulted, and customer and service paths are being developed in collaboration with the various partners.
Municipalities in Finland were asked to submit suggestions for the new casino's site, and the on-going experience competition (in Finnish) invites everyone to be part of the creation of the most modern, cutting-edge and responsible casino in Europe. The competition is seeking completely new, imaginative experiences to be provided at the casino. How does a casino combine the latest ideas in service, interior design, design and technology? What's the thing that makes people spontaneously exclaim WOW?
The casino, like the entire arena, will be a testament to collaborative activities. It will serve its customers seamlessly through its entire partner network. Casino Tampere will combine gaming with hotel and restaurant services as well as sporting and cultural events. Its location right in the heart of the city will encourage people to come to the venue, and the arena, home to two ice hockey teams, will also ensure that the casino guests can experience the exciting atmosphere live.
Your sofa at home can be beaten, but it takes skills and courage to do things in a new way. Consumer expectations are high and digital features will offer unprecedented ways to meet them. New identification methods, 5G, holograms, virtual and augmented reality and many other as yet unknown opportunities will lead the way to a whole new kind of customer and service experience. New technologies will also help to improve security and responsible implementation of all stages of service, which is particularly important when it comes to the gaming sector.
We will have various means to surprise even the most demanding customers, right from the moment they first think about going to the arena or an event.
Ari Tuuli, Project Manager, Casino Tampere, Veikkaus
Veikkaus is to open its second casino in Finland. Casino Tampere, which aims to be the most modern casino in Europe, will offer more than 100 slot machines, about a dozen table games, cash and tournament poker, sports games and Veikkaus's other digital and mobile games. As with all gaming venues, Casino Tampere will admit customers who are 18 years and older.