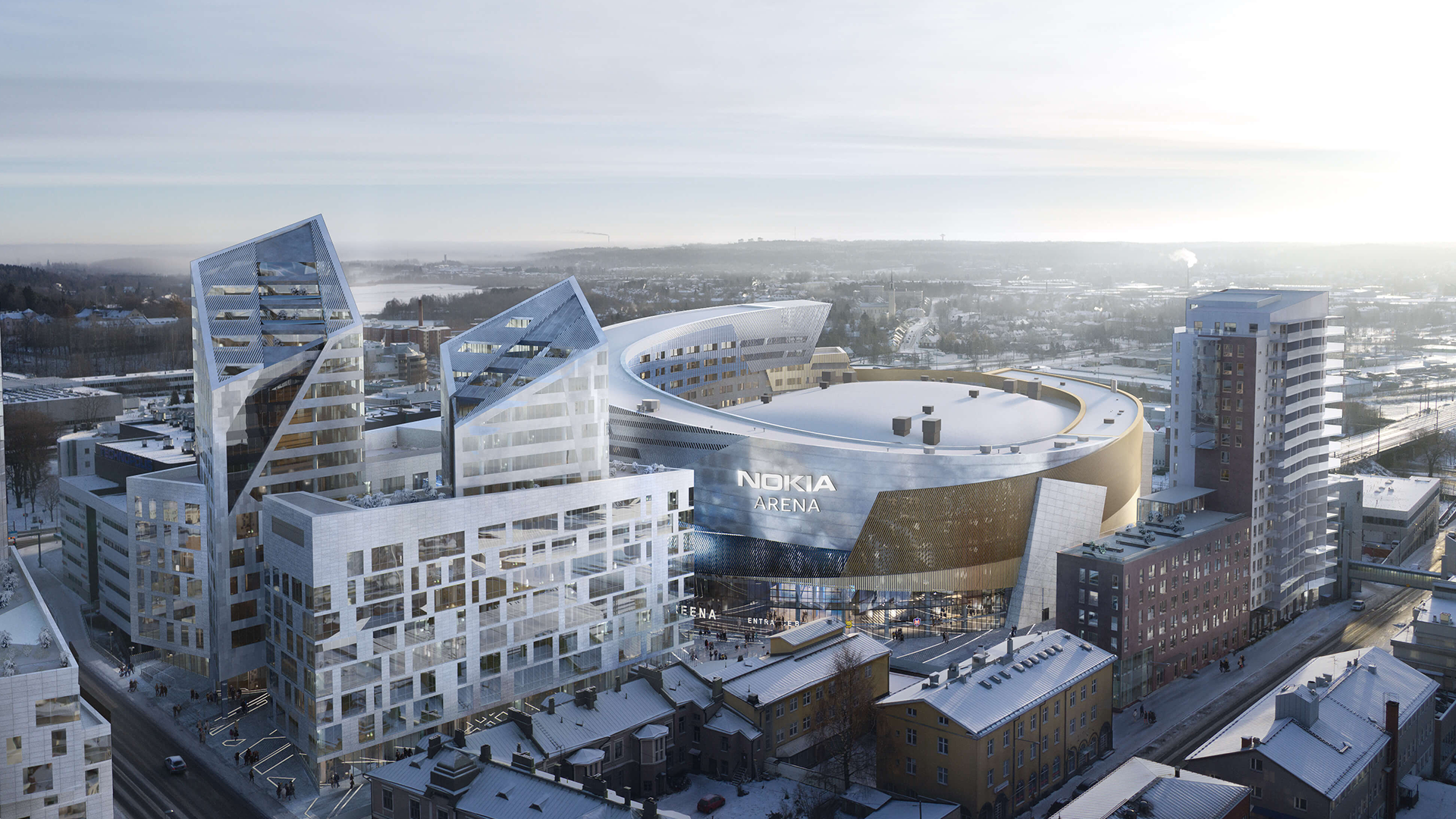 Löfbergs chosen as the official coffee partner of the UROS LIVE -arena
UROS LIVE has signed a coffee partnership agreement with Löfbergs, meaning that both hot and cold Löfbergs coffee products will be sold at the arena that will open in Tampere, Finland, in late 2021.
UROS LIVE is located in the heart of the city with great transport connections. Food and drink will play a central role in the arena experience and some restaurants will be open every day even outside organized events. The Finnish restaurant company NoHo Partners has exclusive rights to all restaurant operations at the arena.
"We selected Löfbergs as our partner due to their extensive experience in arena operations, excellent selection of coffee products and commitment to responsible operation that goes hand in hand with UROS LIVE values," explains arena CEO Marko Hurme.
"Strong experiences require strong coffee. Cooperation with UROS LIVE and NoHo Partners is a vital part of Löfbergs' continuous expansion and growth in Finland. Finnish consumers and restaurant visitors have embraced the delicious taste of Löfbergs' dark roast coffee. Through our cooperation, we wish to strengthen the connection between positive experiences and good coffee – hot or cold," says Leif Sjöblom, Country Manager OOH Finland.
LÖFBERGS
The coffee roaster Löfbergs is a Swedish Family Business founded in 1906.
Löfbergs is one of the world's largest purchasers of organic and Fairtrade-labeled coffee
The company consists of 350 coffee lovers operating in Northern Europe and Canada, sharing the passion for taste, trends and sustainability.