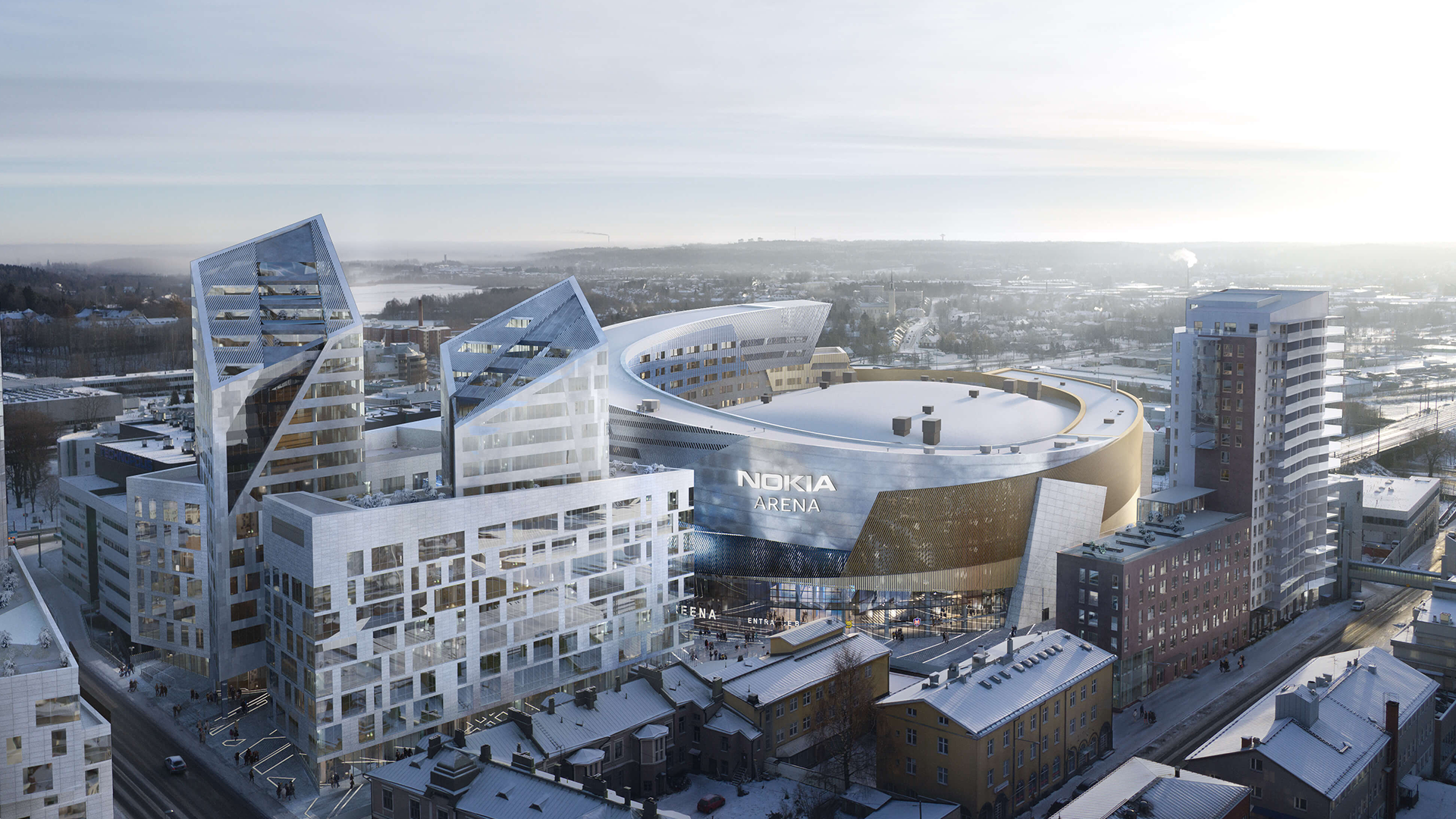 News from the production manager's design table
The year of the coronavirus pandemic has been very unusual for the event industry. As events have been cancelled or postponed into the future, the industry has felt the more unpleasant effects of the pandemic, but we have also had the unprecedented opportunity to take a deep breath and focus on planning future events in peace.
What we're doing right now
The production team is reviewing the technical riders, i.e. the requirements for lighting and sound, for example, and modelling productions for the premises. We are keeping in touch with the property manager about schedules and human resources so that when the doors do open, everything will be ready and will function as it should.
I have a long experience in producing different types of events, but this arena is in a class of its own in terms of its size and scope. One of the biggest differences between this and my previous jobs is the time span for plans. The productions at the UROS LIVE arena are being planned up until 2025. We go over most productions thoroughly before tickets go on sale. We are currently planning and ordering fixtures and software for the arena.
The 365-day schedule idea becomes a reality
The UROS LIVE multi-purpose arena is a completely new kind of venue not only in Tampere but also in Finland. The arena has been designed so that it can host events 365 days a year, around the clock. Just a couple of hours after a hockey match ends, roadies can start unloading equipment for the following day's concert, and when they have finished, tables will be set for a gala dinner. It's rare to see a venue that runs so efficiently and smoothly.
The arena will have its own stage structures and permanent and movable fixtures. LED screens, PA systems and ice projection will be used in ice hockey games as well as other events. The stage will be an adaptable structure of about 260 square metres. It can be transformed into various sizes, shapes and heights depending on the requirements. International productions often bring their own stages, which may be even larger than the in-house stage, but the arena's stage structure is very versatile and can adapt to the needs of different types of events. As we speak, a giant production is being planned, which will be moved by 27 lorries across Europe.
Although the pandemic has left many issues up in the air, the planning and construction of event productions is in full swing. The atmosphere in the event industry in general is surprisingly optimistic – regardless of everything. The industry is accustomed to various adversities and is, consequently, very adaptable and agile.
Alex Regan
Production Manager
UROS LIVE Arena