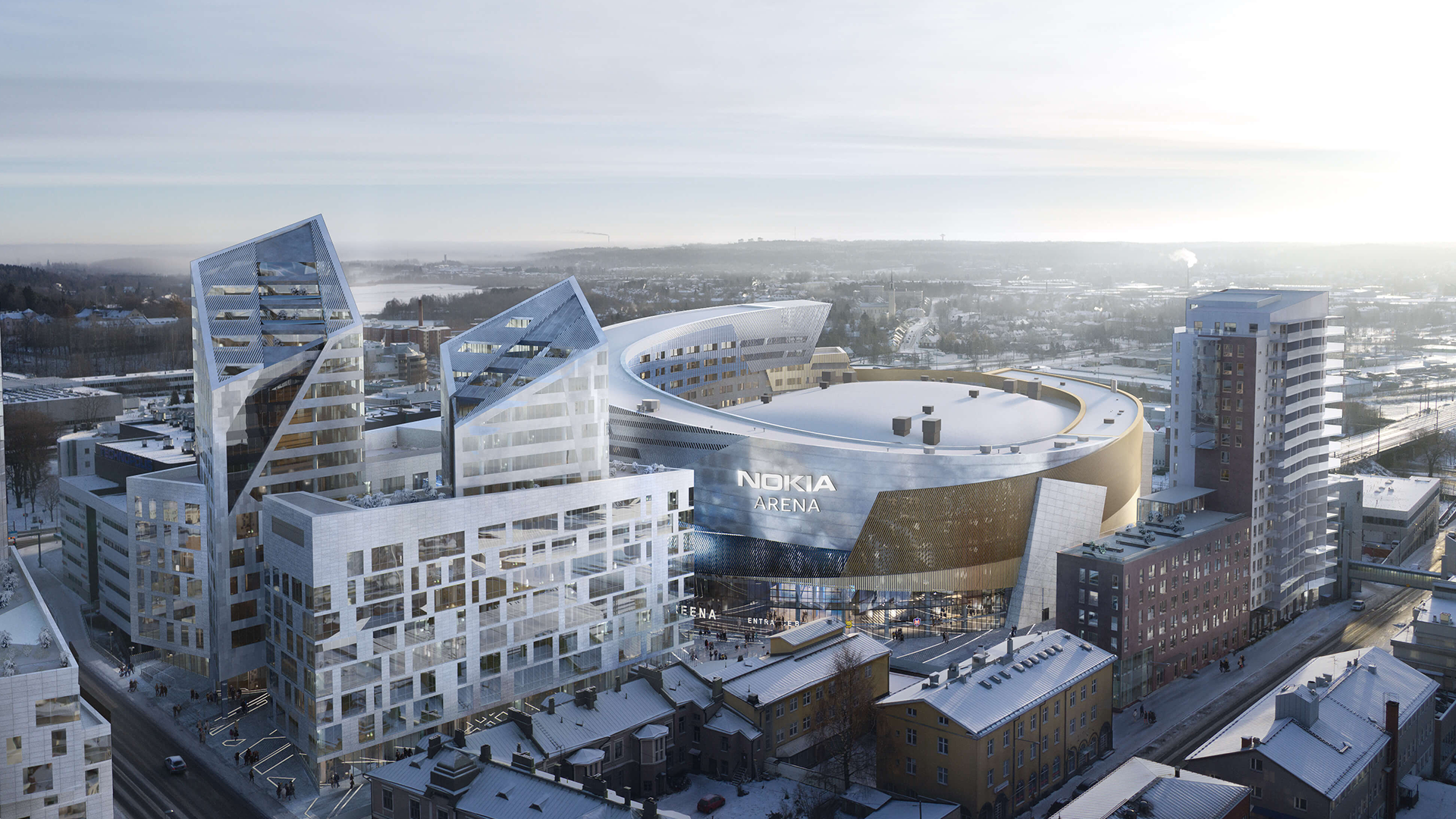 Recruitment of a Managing Director for Tampere Deck Arena is under way
Recruitment of a Managing Director for Tampere Deck Arena is under way
A vacancy for Managing Director of Tampere Deck Arena opened in May, generating a large degree of interest. The selection process has now reached the interview stage. Selecting the Managing Director is the first recruitment task for the company that is responsible for the Arena's business operations, and the new Managing Director will be announced later this year.
"The role of the Managing Director is to create an environment for profitable business as well as for world-class event operations, concerts, congresses and sporting events. We are pleased with the number and quality of the applications we received, and we believe that we can find the right person among the applicants," says Project Development Director, Kari Mäkelä.
The new arena, which will be completed at the Tampere Deck, will be the first experience centre in Europe to be located right in the heart of the city centre. More than one million annual visitors to the Arena are estimated to generate up to 28 million euros of added value for Tampere every year. This corresponds to approximately 610 jobs.
Leading Finnish companies will be in charge of sporting and entertainment events and congresses at the Arena. The flagship entertainment activity will be Veikkaus's casino, while Lapland Hotels will run the hotel operations, and NoHo Partners and Hartwall are among the companies that will manage the restaurants and catering services. Tappara and Ilves will also play their home games at the Arena, which will be an important part of the events calendar. Lippupiste will manage ticket sales for all events.
"The partnership agreements that we have already signed are significant and an indication of the attractiveness of the whole area and the concept. The Managing Director will play a key role in creating an experience centre of national and international importance in Tampere city centre, which is reinventing itself," says Tero Tenhunen, Project Director at the City of Tampere.