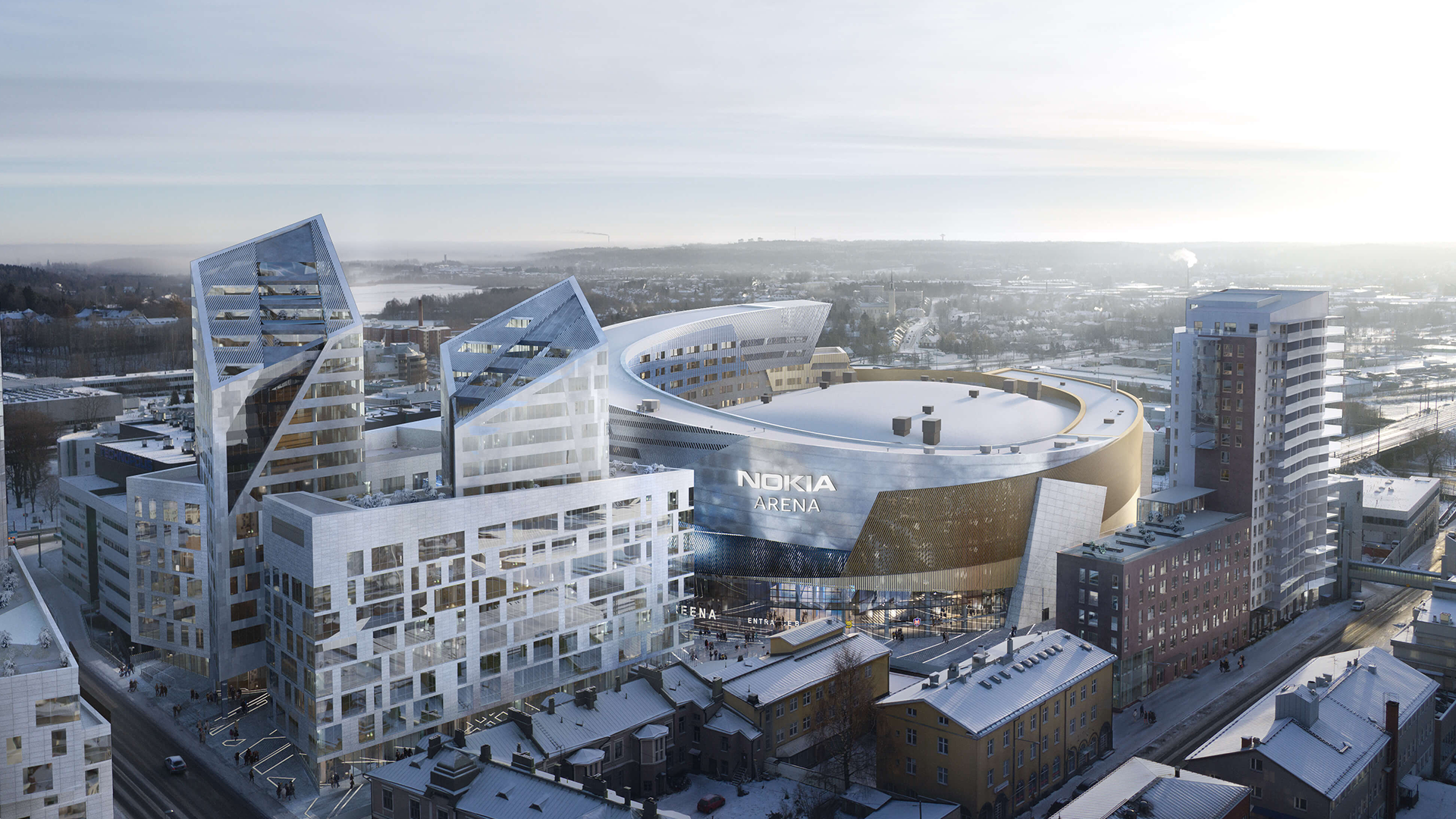 Red Bull becomes Tampere Deck Arena partner
Red Bull becomes Tampere Deck Arena partner
Red Bull is the official energy drink partner of Tampere Deck Arena. The cooperation agreement covers not only the sale of energy drinks but also collaboration in marketing activities.
Under the agreement, Red Bull drinks will be sold at all of the arena's outlets, and the agreement will cover all events held at the arena. The arena's utilisation rate will be high right from its opening, as the two Tampere hockey teams, Ilves and Tappara, will play their home games there during the 2021-2022 season. The arena will also be the main venue for the 2022 Ice Hockey World Championships.
"The agreement with Tampere Deck Arena is important to us. Our investment in local ice hockey kicked off last year with the Red Bull Läpimurto concept, and with this arena collaboration we will be more involved in the actual game events", says Red Bull's Country Manager, Petteri Parta.
Tampere Deck Arena will also be a venue for a wide range of international cultural and musical events and experiences with a variety of artists.
"In addition to sports, we will also support local culture together with some of the biggest festivals and artists in Finland. Tampere Deck Arena's capacity of 15,000 guests will be a great setting where we can take event experiences to the next level," Parta continues.
"We are very happy and proud to have partnered with Red Bull. Red Bull will be a great boost to the arena's partner network in terms of marketing, event and adventure activities, both in Finland and internationally," says Mika Sulin of Starsquad Oy, which is responsible for partnerships at Tampere Deck Arena.
Red Bull
Inspired by functional drinks from the Far East, Dietrich Mateschitz founded Red Bull in the mid-1980s. He developed not only the energy drink itself but also Red Bull's unique marketing concept. Red Bull energy drink was launched in its home market in Austria on 1 April 1987. It was not just the launch of a brand new product but also the launch of a whole new product category. Red Bull is now available in more than 171 countries, and about 75 billion cans of Red Bull have been consumed to date.
Photo: Jacobo Medrano, Red Bull Content Pool