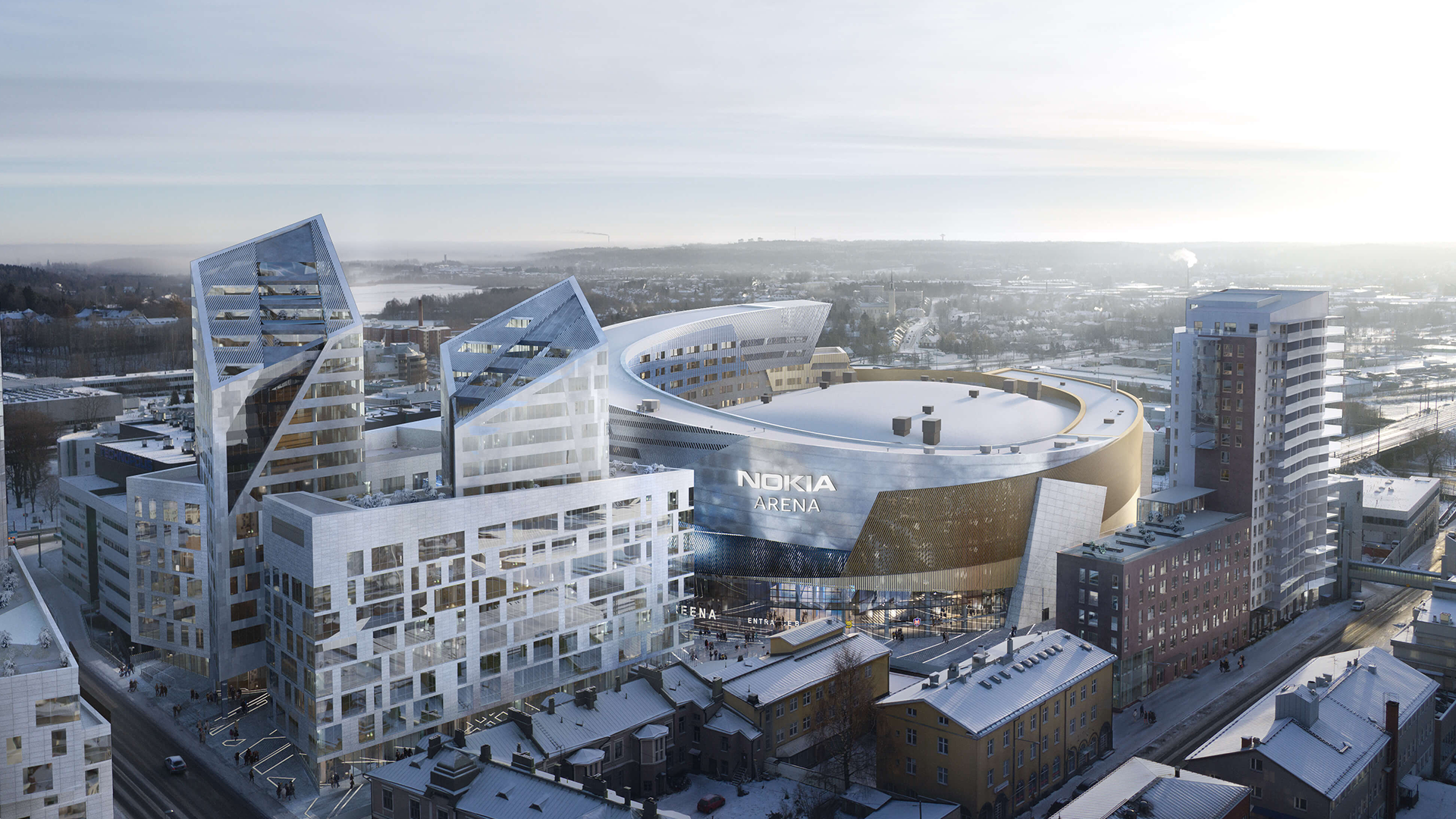 Thank you for the past year and let's hope for an exciting New Year
The end of the year is usually a great time to reflect on the past year, sum things up and look to the future. 2020 has also been an eventful year for our dear arena. Early in the year, we announced our new name, which came about from our main sponsor, and this was the advent of the UROS LIVE arena. The announcement of the new name attracted widespread interest and brought us a lot of publicity. As I look back on the numerous media contacts, I'd like to thank the journalists for the interesting discussions we had on the arena. Conversations with journalists and other people always bring new things to focus and inspire ideas for developments.
The general public and our future customers have been able to have a peek into the arena not only through the media coverage but also by taking part in the walking tours that we organised during Tampere Day weekend. My team and I have been very proud of the arena visit tours – we have quite literally been faced with a completely new situation. Due to the coronavirus pandemic, we had to pay special attention to safety on the walking tours, and it was great to see how well our plans worked and how interested the visitors were in exploring the arena. Guests arrived from as far as Rovaniemi in Lapland, and everyone was wearing a face mask, of course!
The number of key members in our organisation's operational team has grown as a result of successful recruitment efforts, and we have hired some of the best experts in sales, production, security and digital business in Finland. I'd also like to thank all of the people who have been interested in working at the arena – over a thousand of you – who have sent applications to us and all the companies that have offered their services to us. The arena reached its full height in autumn and the construction of the interior is in full swing. We also announced the completion date of the arena, which will be December 2021. This means that the public will be able to experience the first events at the brand new arena in less than a year.
This year has been exceptional because of COVID-19. Virus-induced illnesses, extraordinary circumstances, quarantines, financial challenges and furloughs have been a concern for all of us. In the face of adversity, we often wonder why this is happening to us, which is very human and understandable. It would be a good idea to think about what these ordeals could teach each one of us – and us all as a community. This past year has taught us to see things from the perspective of the community and to take care of other people, while reminding us of what is important in life. The importance of love, closeness and the people dearest to you is highlighted at Christmas, and I really hope that everyone will be able to see their loved ones during the holidays.
It's time to rest and relax as this exceptional year draws to an end. Let's continue building new experiences with renewed vigour in January 2021. People are eagerly awaiting the opening of the arena and the announcement of new events. 2021 will be just as busy in terms of news as 2020.
Thanks to all the builders, designers, subcontractors, partners, tenants, event organisers, arena team members and everyone else who makes this process work – you have taken our demanding project forward successfully with your determination in this challenging situation.
Merry Christmas and Happy New Year!
Marko Hurme
CEO, UROS LIVE Arena