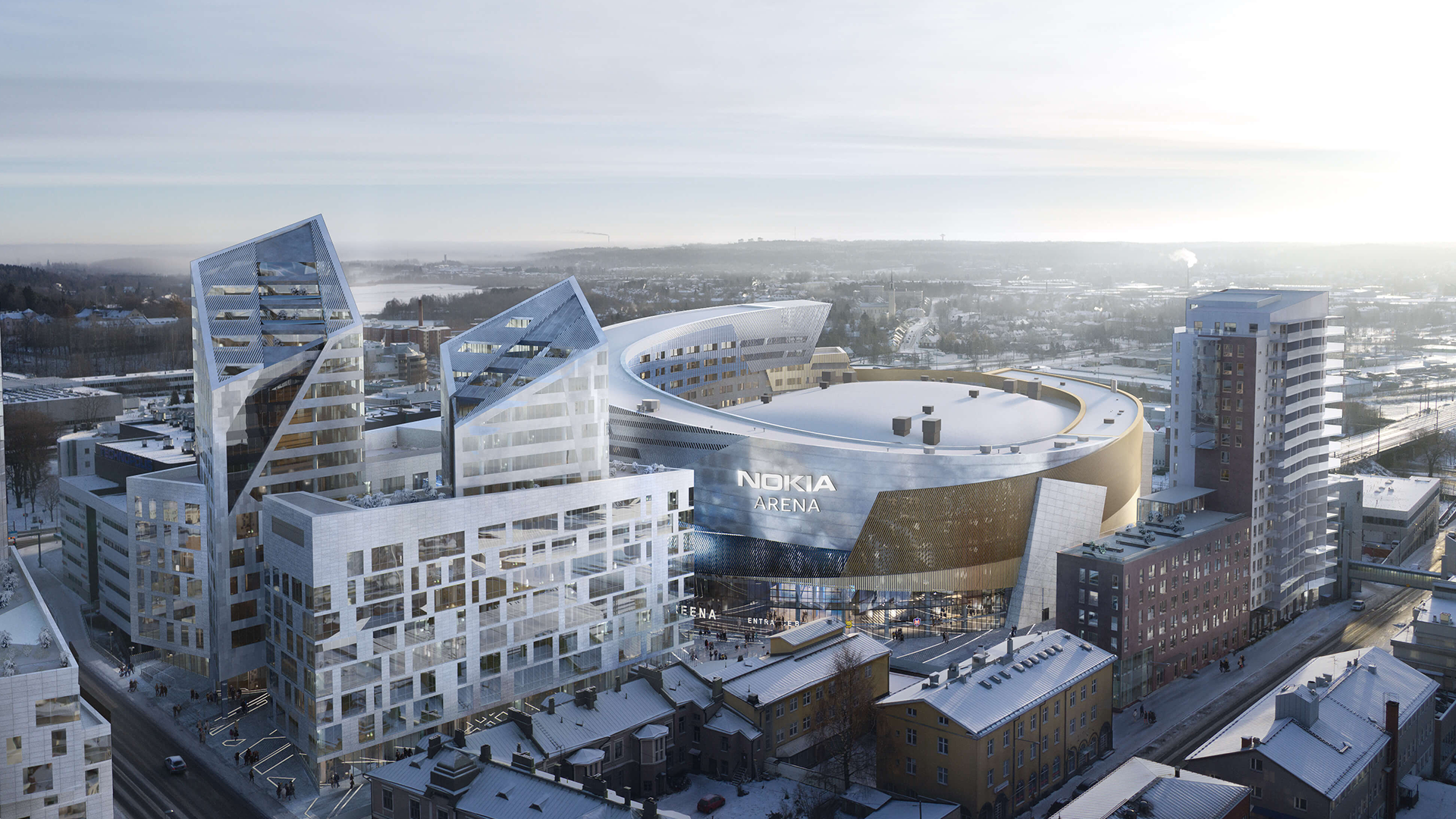 The foundations are laid for the best experiences available in late 2021
It's easy to lose track of time when you're on summer holidays. Various events have usually given a pattern for the summer: some people go to rock festivals, others enjoy watching outdoor sports while there are also those who visit the Housing Fair every July. This summer, however, we have had three exceptional months without these familiar events. While staying put has certainly done us good after such a tough spring, I feel inspired by the idea of returning to work after a long and somewhat unusual summer. I also realise how privileged I am, since the coronavirus has not interfered with my work.
I must say that I have been eagerly awaiting the arrival of autumn. Many of the ideas that will determine the future of the UROS LIVE Arena will start to materialise in the next few weeks – stay tuned for the latest news! We completed one of these ideas just before this newsletter was published: the UROS LIVE Arena now has a vision of what our customer experience will be built on in 2021.
We believe that the customer experience is based on these elements:
We want to offer world-class experiences while keeping a local twist in our activities.
The UROS LIVE experience will be built on four principles. These are emotion (and atmosphere), personal touch, the smooth running of things, and responsibility. In practical terms, this means that we want every guest to be left with memories of a great experience that are not ruined by things such as huge crowds, long queues or indifferent staff.
Digital services will be at the heart of the UROS LIVE experience. We aim to provide our customers with options that enhance their visit before they even know those options exist. I also think that there will be no use for cash at the arena.
Since I couldn't go to any festivals, I've been watching the arena building site. A building metaphor is also useful for highlighting the importance of the vision we have just decided on: the foundations have now been laid – the next phase is to build the walls, roofs and various possibilities for different experiences and enjoyment.
Send us a message and let us know how we could make your visit a unique one!
Marko Hurme
CEO, UROS LIVE Arena