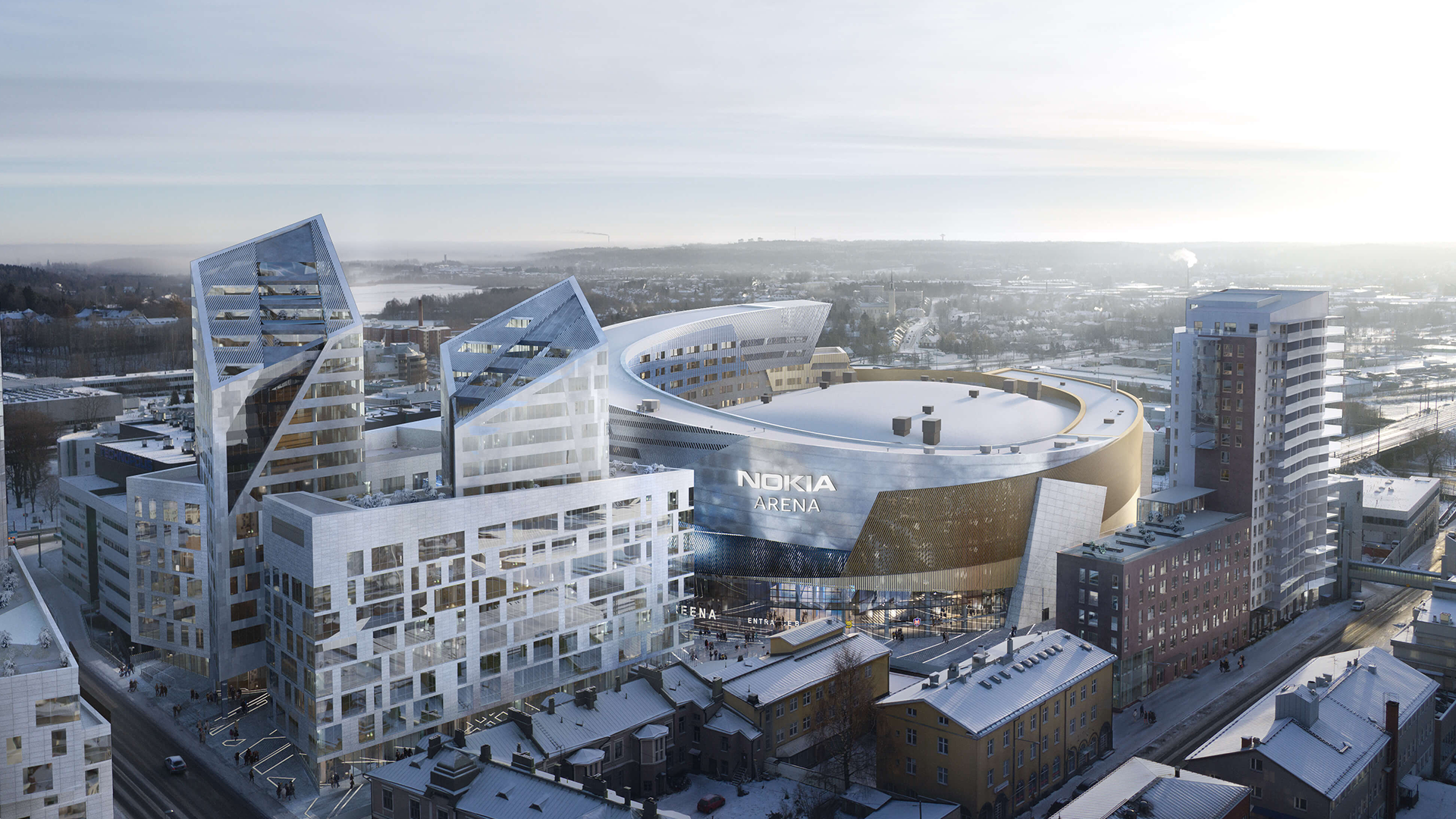 The winners of Casino Tampere's experience design competition have been chosen
The winner of Casino Tampere's experience design competition was announced in Tampere Kansi Visit Center on Tuesday, January 28th. The competition was won by a team formed by three companies – Miltton Creative, Koko3, and LDC – and their winning entry was titled Personoitu kasinokokemus (Personalized Casino Experience)
The competitors were encouraged to make use of cross-disciplinary knowhow, and the winning team excelled in it.  The team displayed high-class know-how in experiential interior design, lighting design, and the creation of marketing concepts.
The design competition that was launched last autumn sought solutions for the interior design and experiential offerings of the upcoming casino. The aim was to come up with entirely new kinds of experiences for the casino.
– The winning concept manages to combine the digital and physical worlds successfully, while creating personalized experiences for the customers, for example, through lighting, Ari Tuuli, Project Manager of Casino Tampere says.
– Working on the design was a super fun process. We had not met each other previously in such a context, and yet the cooperation between our companies was smooth and fun, just like experience design should be, said Mari Relander from Koko3, right after the winner was announced.
The team to rank second in the competition was a group called Living Lab Casino, which presented a concept titled Games & Heartbeats. Their plan was rewarded with 25,000 euros in an event held at Kansi Visit Center in Tampere. The third place in the competition and 20,000 euros were awarded to a team formed by four companies (MUUAN, Doohlabs, Craneworks, Zoan), for their concept titled Virta.
Redefining the existing casino standards
The entries covered interior design and experiences for the casino's space of 2,000 square metres, as well as its entrances. The competition consisted of two phases. During the first phase, the versatility and knowhow of the participant teams, together with their preliminary plans, were assessed. The best nine teams were chosen to take part in the second phase. One of the chosen teams left the competition at this point.
In the second phase, the teams got to work on their plans in cooperation with Veikkaus' specialists, experts of the experience industry, and casino specialists.
– We gained a wealth of fresh new ideas with the competition: responsibility, brightness, lush, adjustable spatial solutions, and combinations of the physical world with the digital. We wish to create a place where you can enjoy spending time even if you did not play. At the Casino Tampere, the existing casino standards will be redefined, says Ari Tuuli.
Besides awarding the prize amounts, Veikkaus may sign agreements on the use of the competition entries at Casino Tampere.