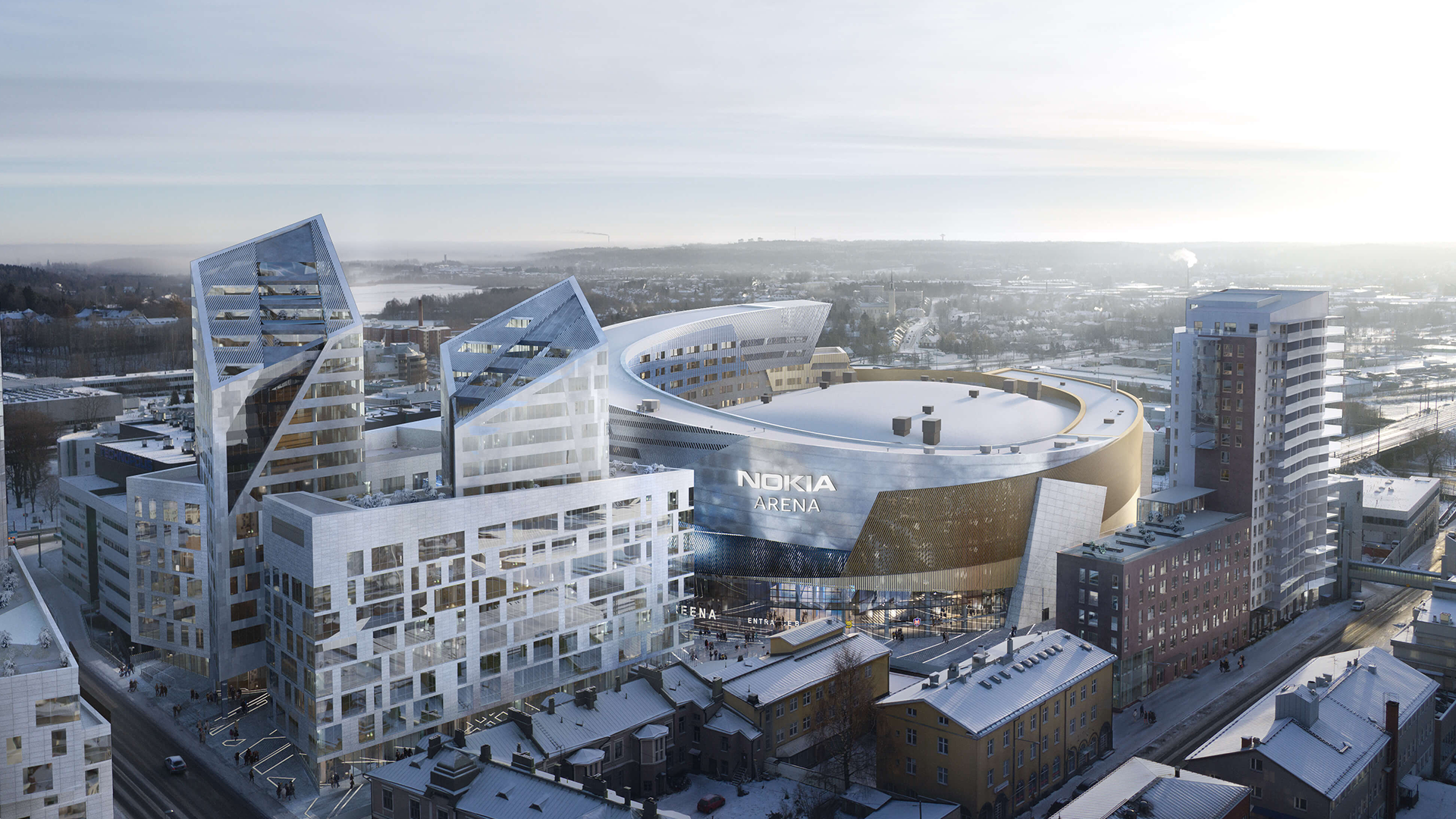 There is room again in the front row of experiences
Tampere Deck Arena announced its first round of recruitment in May last year. We were looking for a managing director for a vantage point in the event industry – "in the front line of experiences". I remember thinking at the time that one only comes across such an opportunity once in a lifetime. The opportunity on offer was stunning with all its services and technological ideas. I felt I simply had to get to join this team. It was a unique opportunity.
This May has been different to last May in many ways. Even though we are living in exceptional circumstances, I'm pleased and proud that our plans for the UROS LIVE arena have progressed according to our original schedule. I'm particularly excited about the key staff recruitment, which we launched a few weeks ago. We're looking for a sales manager, production manager, digital business manager and event manager to join our growing team. You can find more detailed information about the vacancies on our website.
What does working in the front row of experiences mean in practice? Here are a few thoughts, based on my arena experience, about the type of colleagues we are looking for this time.
First things first: we're looking for experts with a broad perspective and a lot of courage. The arena will open in late 2021. So our day-to-day work at the moment means building for the future – and we intend to keep the same attitude once the business is up and running. UROS LIVE arena aims to be the best platform for experiences and events in Europe. In order to reach this goal, every arena employee needs to have the vision and ability to get excited about developing new things.
 Secondly, digitalisation is our starting point, not our goal. We want to offer arena customers unforgettable live experiences, and we want to make these experiences as easy as possible to access and enhance with our state-of-the-art digital services. Building a customer experience requires strong knowledge of both worlds.
And finally, we are looking for professionals who understand the importance of sustainability. All operations related to the arena – starting with its location in the city centre – are based on sustainability. Our goal is to provide ecologically and ethically sustainable services. We are ambitious when it comes to building our business but we avoid taking unnecessary risks.
Spring is the time of growth and new beginnings. Construction work on the deck is well under way, and the façade of the arena is already becoming a recognisable part of Tampere's skyline. Our new recruitments will allow us to plan the activities and experiences that will take place within the arena's walls among a wider group of experts. And that's just great – you only come across such an opportunity once in a lifetime!
Marko Hurme, CEO, UROS LIVE Arena