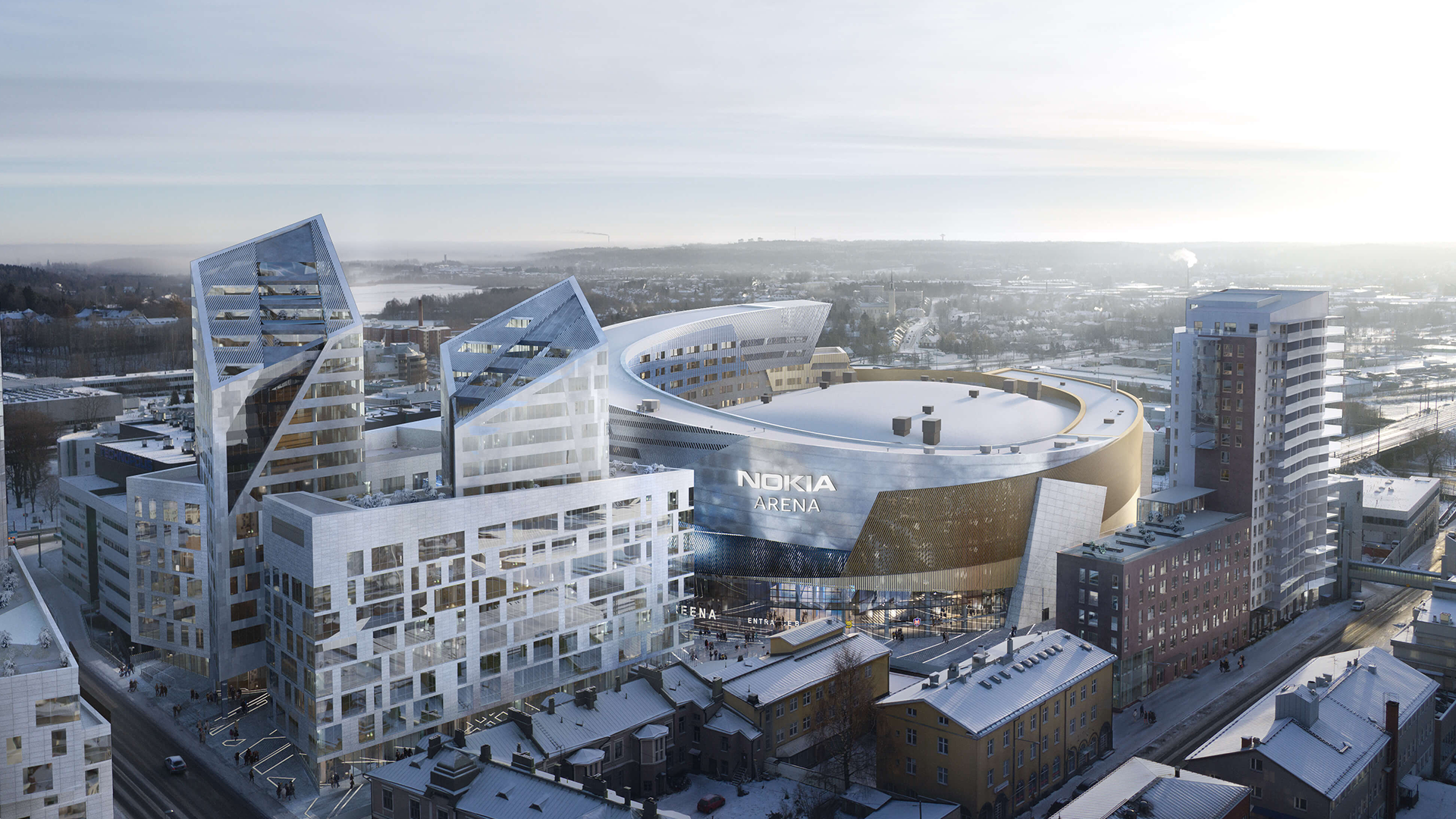 Tomorrow's arena experiences will be based on digital services
I'm Jussi Maaniitty and I joined UROS LIVE arena's key team at the end of 2020 to develop the arena's digital business and to create a whole new kind of customer experience. The arena is a completely unique site in many ways, not only in terms of its location, but also due to the fact that services can be provided every day of the year. This means a lot of opportunities for us and also sets the bar high. Digital services will be built to support all activities in the arena.
The digital leap taken during the coronavirus pandemic shows us that we need more advanced and more functional electronic services and applications, and this is exactly what UROS LIVE arena will offer. Our future customers will have access to fully digital, state-of-the-art services that cover the customer experience from their sofa at home to the arena. Our services will take our customers into the arena, enable movement around the arena, boost trading and create new marketing opportunities. At UROS LIVE arena, digital applications improve the customer experience in terms of ease, speed and service.
An interesting opportunity in my job is that the arena's name partner is UROS, a global technological trailblazer. The UROS LIVE ecosystem solution that they are developing will be the first of its kind and of the highest standard that I have ever seen. I can't wait to show off the solution in more detail. We are also building the arena's own application, which involves our partners with their own digital solutions. We all invest in service design and usability as our goal is to offer our customers an arena and experiences that are as accessible as possible without any queuing. All services will be seamlessly combined under the same digital umbrella. It will be great for people to come and enjoy an event at the arena when everything they need, tickets and mobile payment, is on their phones.
Digital services are not developed overnight, and this job is never done. I tend to see it as a long journey during which we all grow and improve, learn lessons and solve puzzles. The industry is constantly evolving and we, together with UROS, are at the forefront of changing it.
The first events at the arena have now been published and ticket sales are under way. This spring, we will continue to work on building both the actual arena and our digital services, and in a year's time we will be enjoying experiences, also in the digital environment. The work goes on.
I wish you all a productive spring.
Jussi Maaniitty
CDO
UROS LIVE Arena