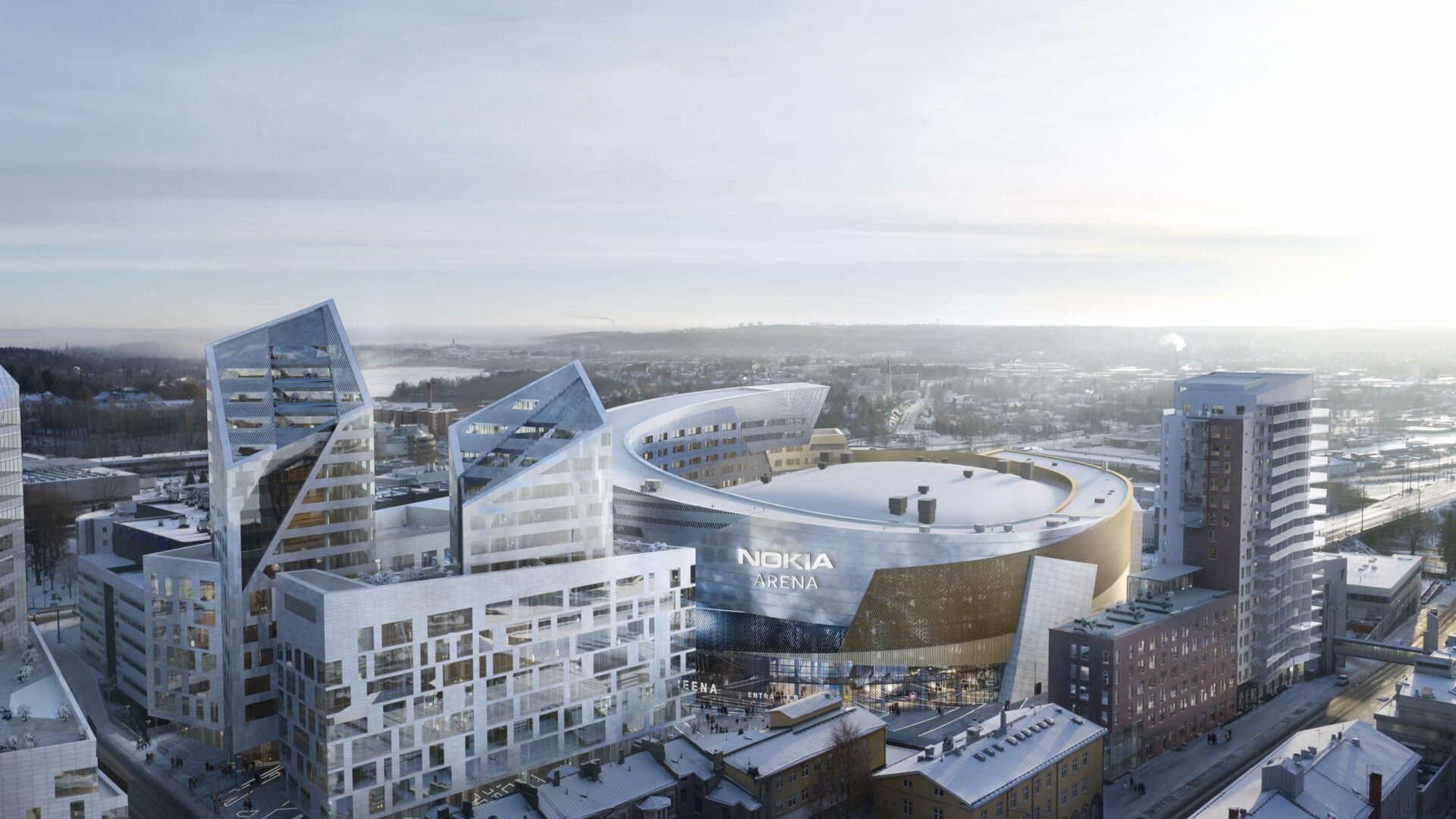 Tork and Tampere Deck Arena join forces to ensure safe, hygienic and exciting events
The Tampere Deck Arena grand opening is in December 2021, with seating capacity for more than 15,000 people. Tampere Deck Arena will become an unforeseen next-generation experience center that will host a variety of sports, entertainment and congress events.
"As events are opened once again, responsibility and high hygiene standards are emphasized at event venues. The collaboration between Tork and Tampere Deck Arena aims at creating a safe, hygienic and exciting experience center in Tampere," says Essity Finland's Sales Manager Tiina Saarinen.
Today, people are spending a growing part of their lives away from home – in workplaces, hotels, schools, restaurants and airports. At the same time, high standards for hygiene have proven to be an important factor in promoting the well-being of people, companies and society.
"Tork wants to ensure that hygiene requirements are fulfilled and that customers can enjoy the experiences of UROS LIVE care-free throughout their visit," Tiina Saarinen continues.
The hygiene solutions provided by Tork at Tampere Deck Arena will also support the sustainable development of the arena. As the global leader of professional hygiene products, Tork mission is to enable sustainable living away from home. Tork is committed to developing products and solutions that help customers to minimize the amount of waste and to do more with less.
"We sought for a partner for the arena with whom we can promote a sustainable and safe customer experience, with spaces that are hygienic and designed with consideration for their purpose of use. Tampere Deck Arena chose Tork as its hygiene partner, with the company's Vision Cleaning solution adding to customers' comfort and satisfaction through hygiene," says Jani Helenius, Property and Safety Manager at Tampere Deck Arena.
In addition to Tork dispensers and paper towels, Tampere Deck Arena will adopt the Tork Vision Cleaning solution*, which enables cleaning staff to receive real-time data on, for instance, dispenser fill levels and visitor numbers. Vision Cleaning makes premises maintenance even easier and more efficient than before, as cleaners can act when needed, at the right time and in the right place. We will take care that restroom facilities follow high hygiene standards at all times and always have tissue paper available. At the same time, we ensure that customers are comfortable and satisfied.
* Tork Vision Cleaning was formerly known as Tork EasyCube®.

For more information please contact:
Tiina Saarinen, Sales Manager, Essity Finland, tel. +358 40 740 4542, tiina.saarinen@essity.com
Jani Helenius, Property and Safety Manager, Tampere Deck Arena, tel. +358 50 550 9917, jani.helenius@nokiaarena.fi.