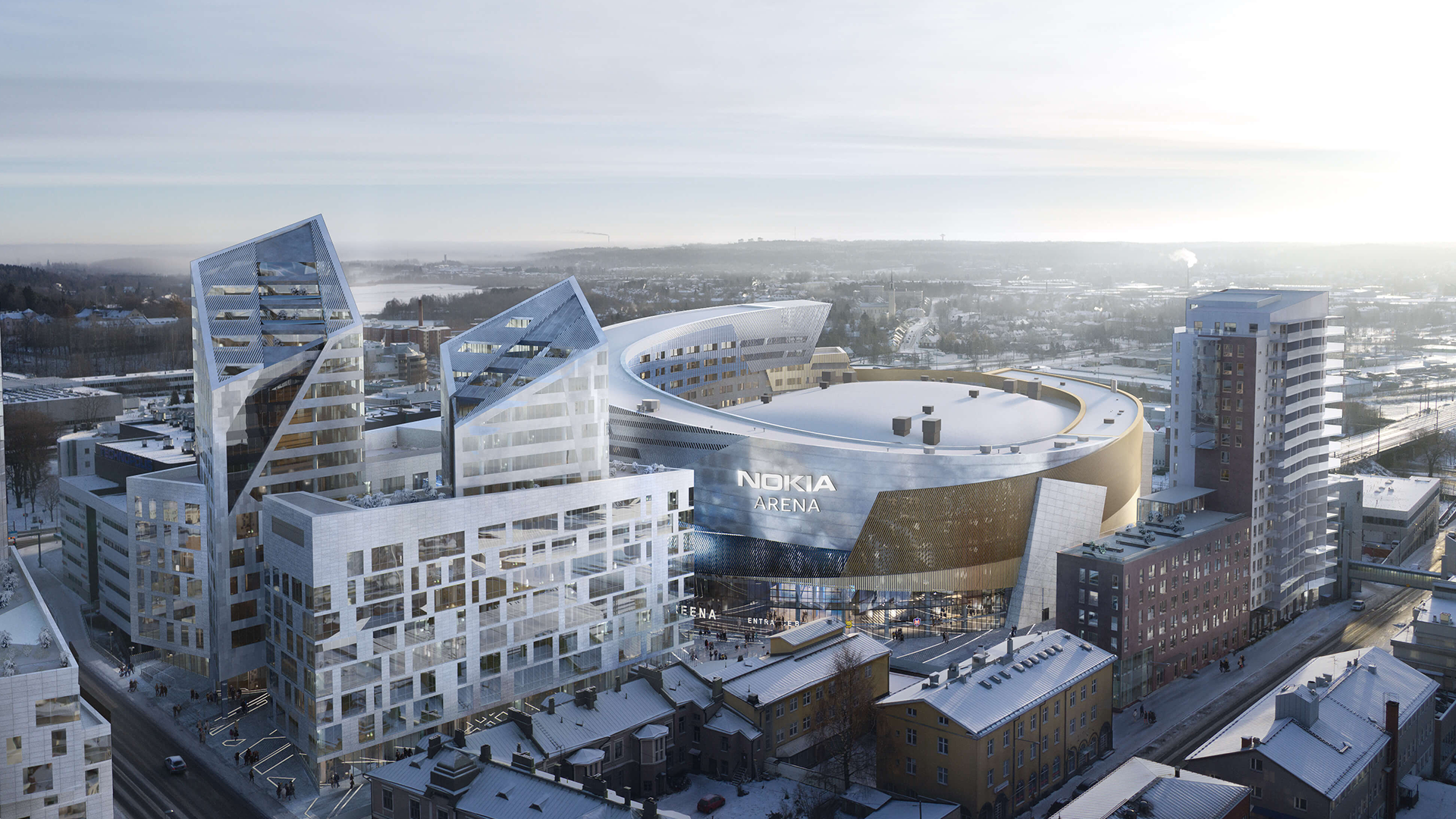 Towards the Arena: Digital services lift the arena to whole new dimensions
It's 2022. You are going to see your favourite band at Tampere Deck Arena. Let's envisage the situation: what kind of experience will your long-awaited evening turn out to be?
If you live in Tampere, the arena's app will give you a timely estimate of when to arrive to avoid congestion. Whether you're travelling by public transport or by car, the app will calculate the fastest route and, if necessary, it'll also tell you the location of available parking spaces. Even if you leave a bit late, you won't need to queue outside the entrance. Your concert tickets will only be checked once you've entered the venue. You'll find your seat quickly with the help of the app, and while waiting for the show to begin, you can watch a video of the act.
You can enjoy the atmosphere during the interval instead of queuing up: ordering and paying for food, drinks and merchandise is quick on your mobile device. After the show, the app will give you the quickest route home – and for your out-of-town friends, the way to their hotel. Not that you'll be in a hurry to leave: the restaurants and services in the arena are open until the early hours.
The experience is not just about what happens on the stage or in the rink. We want every guest who arrives at the arena to have a first-class experience from the moment they buy their tickets, and digital services will enhance the experience.
We are currently working with our partners to develop a digital platform that will bring together all the services related to the arena experience. Our aim is to provide arena customers with an experience that does not involve queuing, rushing around or wasting time on different electronic or other systems. We also want to support responsible choices. Since the arena is located in the city centre, it's often easiest to access by public transport. We will encourage consumers to do this by providing personalised information to support their decision, such as details about traffic jams or travel times, as well as the easiest way to buy tickets to their destination.
Our job is only just starting. So now is a good time to let your imagination soar: what would make your visit to the arena an unforgettable experience? Let us know, and we can work together to make it a reality!
Marko Hurme, Managing Director, Tampere Deck Arena