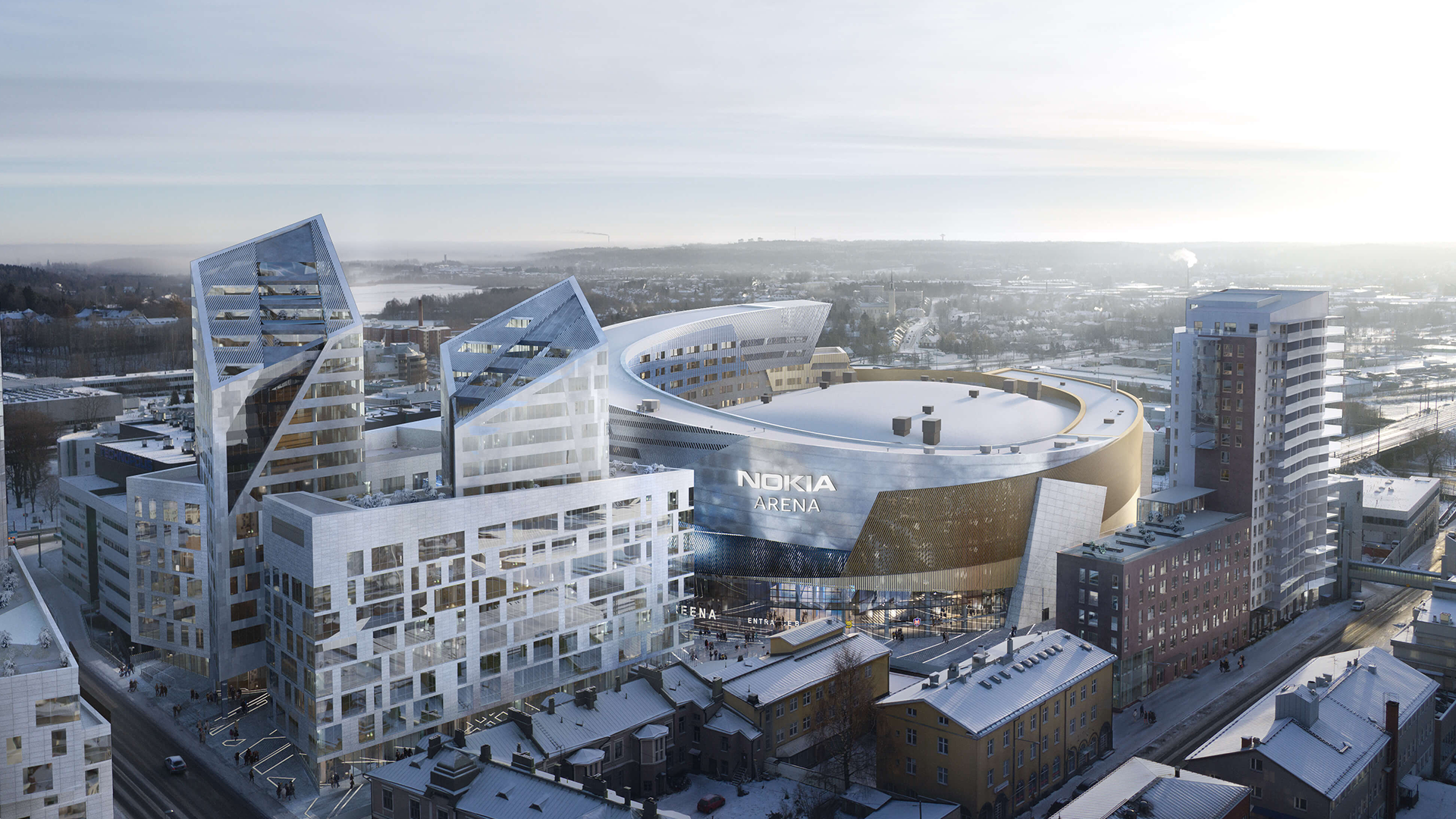 Towards the new arena: UROS LIVE will definitely be a success story
The streets remain in the same place, but Tampere around them has changed. That was the first thought that struck me when I returned to Tampere one cold November day. My old hometown has greatly improved since my youth, which I spent in Viinikka and many other neighbourhoods; after initial bafflement, I was really happy to see the changes.
Tampere is now developing faster than ever: with the completion of the Deck, Tampere will have a new neighbourhood and the new arena will be its beating heart. It's wonderful to be part of this development!
UROS LIVE will be a unique experience centre in the world. The visitor-friendly location in the heart of the city encourages guests to come to the venue by public transport, and this – together with its state-of-the-art architecture – is what makes the arena so attractive. With the help of new technology, we will be able to create completely new experiences that start from the moment visitors come up with the idea of participating in an event. And the arena will not sleep even when the lights are switched off. The restaurants, cafes, hotel and casino will serve both us locals and visitors around the clock.
UROS LIVE will definitely be a success story. The story will be the result of our joint efforts. I promise to bring decades of experience and connections from service and event businesses to the company, as well as my positively boyish enthusiasm to make good things happen.
Something like this arena cannot be built by just one person. I'm very pleased to be able to jump on board this train, whose other passengers already include dozens of leading players in their fields.
Dear partners: thank you for taking part! I can't wait to meet all of you in person. And if you are still considering working with the arena: please contact us! There is still room for new enthusiastic partners in the front row of experiences.
Marko Hurme