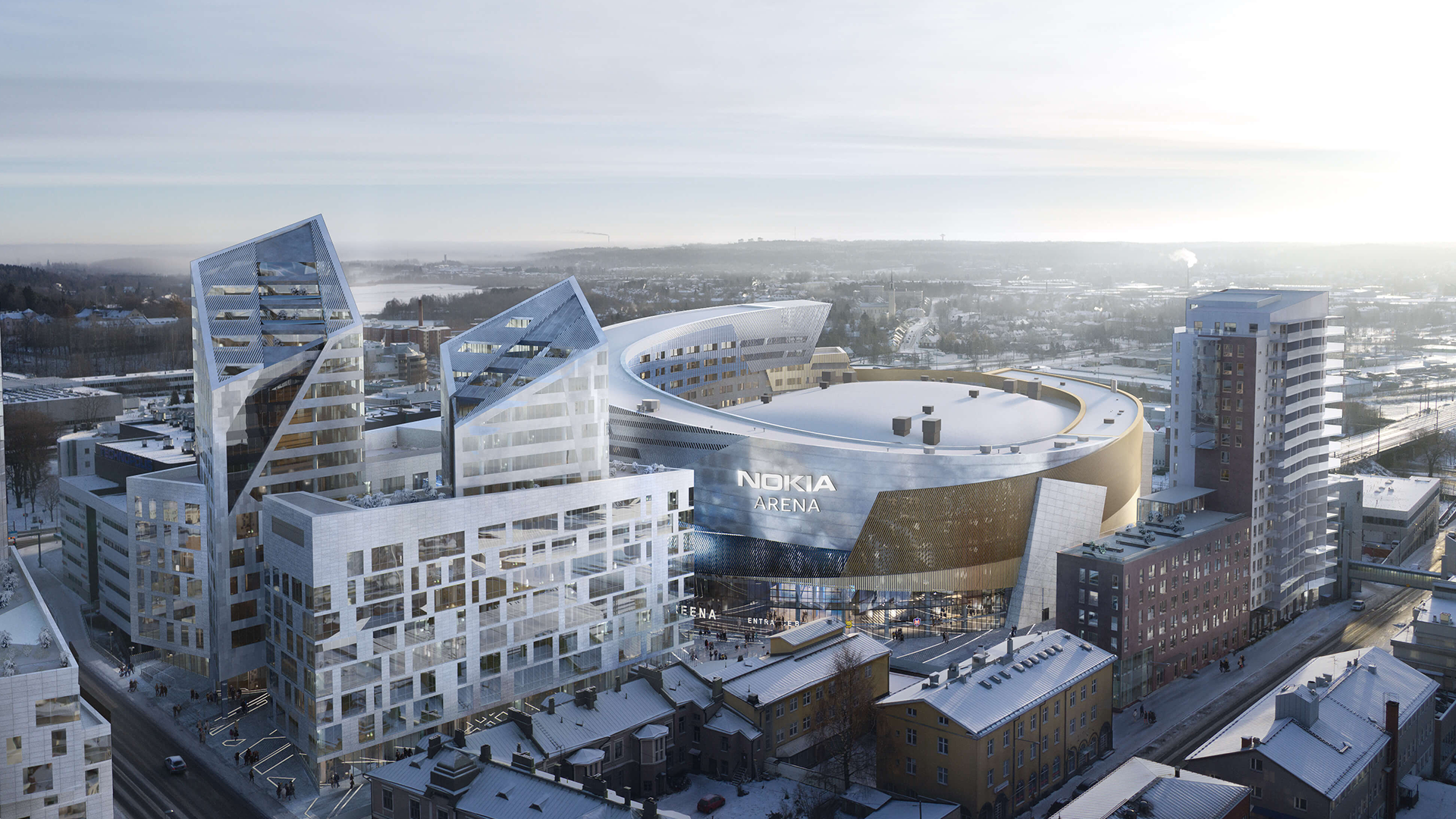 Traffic arrangements during the 2022 Ice Hockey World Championships 13.–29.5.
Due to the big crowds expected to visit Nokia Arena during the Ice Hockey World Championships, special traffic arrangements for motorized vehicles have been made to ensure a safe and smooth event experience for everyone. The area around Nokia Arena is best accessible by foot.
The following roads and intersections are blocked from all traffic:
The intersection between Vuolteenkatu and Hatanpään Valtatie from Ratina
Passage to Sorinsilta, Kalevantie and Sorikatu from Tampereen valtatie and Hatanpään valtatie (Rautatienkatu is accessible via Suvantokatu or Verkatehtaankatu). Verkatehtaankatu can be driven in both directions between Pellavatehtaankatu and Aleksanterinkatu.
Tuomiokirkonkatu is for pedestrians only between Otavalankatu and Verkatehtaankatu, with only limited service traffic. The driving direction in Tuomiokirkonkatu between Suvantokatu and Otavalankatu will be contrary to the present direction. Suvantokatu will change from being a two-way street into a one-way street from Tuomiokirkonkatu to Rautatienkatu.
Other parts of Tuomiokirkonkatu will remain as they are during the games.
Rautatienkatu will be blocked south of Otavalankatu. Traffic is possible to Suvantokatu and the area between the train tracks and Rautatienkatu via Otavalankatu and Tuomiokirkonkatu.
Traffic will be blocked to Vuolteenkatu and Rautatienkatu from the University. Kalevantie's traffic will be directed via Kanslerinrinne to Ratapihankatu. An alternative route to Viinikka intersection can be used earlier, from Salhojankatu and Viinikankatu. When approaching from Ratapihankatu, turning is allowed only to Kaleva.
Traffic on Sorinkatu will be restricted from the intersection of Tampereen valtatie. Guides will be present at Sorinkatu.
Sumeliuksentie will be a one-way street from Kalevantie to Åkerlundintie.
The parking space on Ratinan rantatie will be reserved for the competition organization.
Road blockages will begin according to the following schedule during the Championships. Blockages are in place for the whole time announced.
Fri 13.5. 11:30 – 00:00
Sat – Sun 14.–15.5. 10:00 – 00:00
Mon – Fri 16.–20.5. 14:00 – 00:00
Sat 21.5. 10:00 – 00:00
Sun – Mon 22.–23.5. 14:00 – 00:00
Tue 24.5. 10:00 – 00:00
Thu 26.5. 11:30 – 00:00
Sat – Sun 28.–29.5. klo 10:00 – 00:00
During the road blockages buses will have special routes. These can be found at Nysse's website.
Original release from city of Tampere (in Finnish).