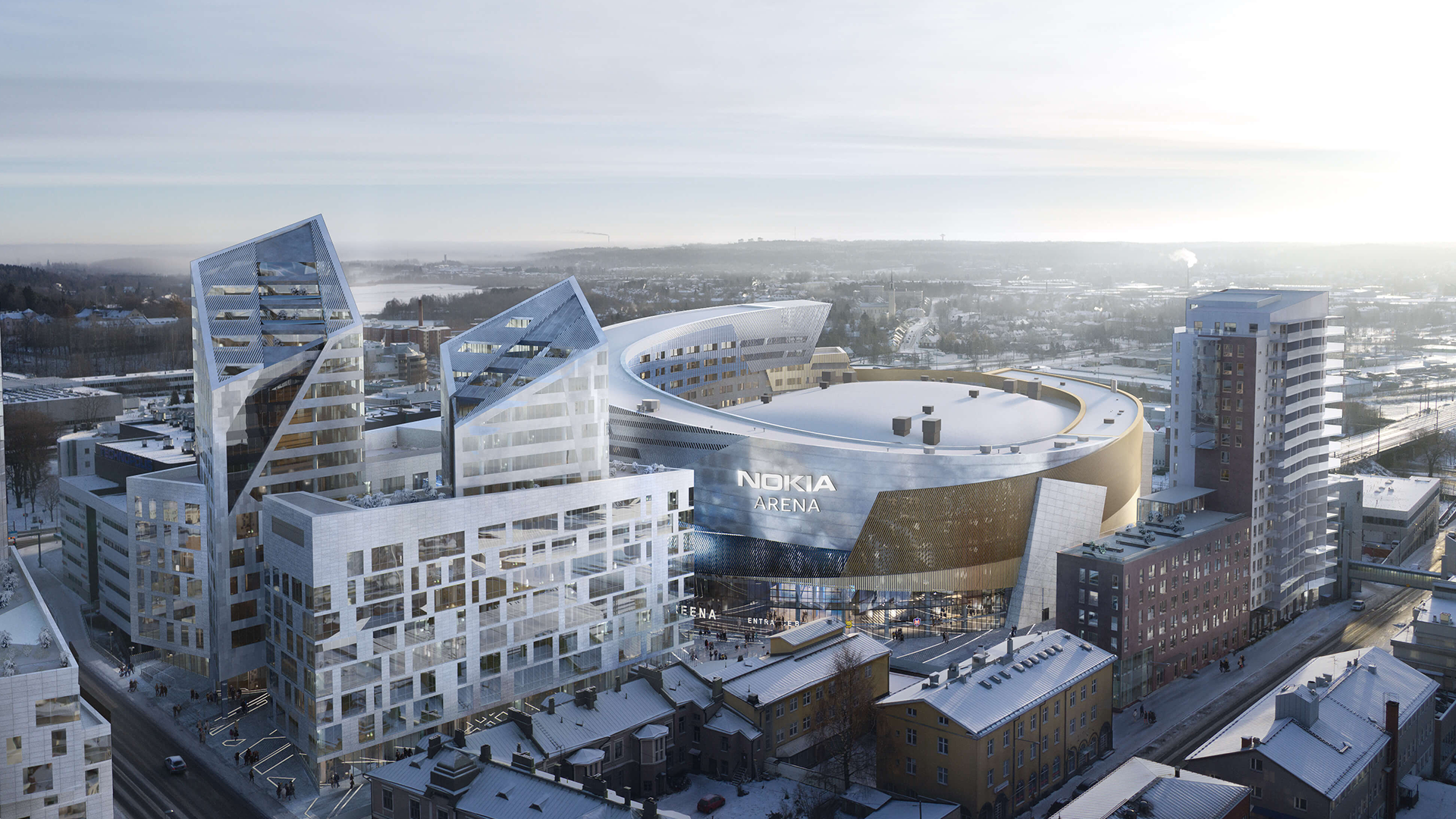 UROS LIVE is the main venue for the 2022 IIHF Ice Hockey World Championship
UROS LIVE is the main venue for the 2022 IIHF Ice Hockey World Championship
UROS LIVE has been confirmed as the main venue for the 2022 IIHF Ice Hockey World Championship. According to the decision published today by the Finnish Ice Hockey Association, one preliminary round group, two quarterfinals, semifinals and final games will be played in Tampere.
"We are incredibly proud and happy to be able to host the 2022 IIHF Ice Hockey World Championship in UROS LIVE arena. We want to thank the arranging organization and the Finnish Ice Hockey Association for this honor. The modern multi-purpose arena will offer players, fans and partners first class conditions to enjoy the event", says Timo Nieminen, Executive Vice President of SRV.
A strong network of partners behind the world-class ice hockey event
A strong network of partners offers a stable ground on which to build this world-class sporting event. The arena is also working in close cooperation with the arranging organization.
"For us this is great news. We really look forward to coming to Tampere: brand new arena will offer us an outstanding setting for the event. The location next to the railway is excellent, arena is easily and ecologically reached from around Finland. In addition, the involvement of the city is outstanding, which means a lot for the organizer" says General Secretary of the Organizing Committee, Heikki Hietanen, in the statement published by the Finnish Ice Hockey Association.
The new arena will launch Tampere to a whole new era, and hosting the IIHF World Championship has great significance for the city. Mayor of Tampere, Lauri Lyly, says that for Tampere, city known as the hockey capital of Finland, it is an honor to host the IIHF World Championship.
"The venue has symbolic value, as the first ever IIHF Ice Hockey World Championship played in Finland was the 1965 event organized in the newly built Hakametsä Ice Hall in Tampere. In 2022 we will again have a brand new arena built on Tampere Deck. Also, our tram network will open conveniently before the event", says Lyly.
IIHF Vice President Kalervo Kummola wants to thank the Finnish Ministry of Education and Culture for their support in financing the project.
"Getting a new arena to Tampere has been a long process, the planning started already in 2006 so for the city new arena is a huge thing. When looking from the IIHF's perspective it's great that in 2022 the World Championship is organized in the most modern arena in Europe."
Dates for the 2022 IIHF Ice Hockey World Championship are May 13-29. Switzerland will host the games next spring, and in 2021, Belarus and Latvia will function as co-hosts for the Championship.
You can read the Finnish Ice Hockey Association's news here