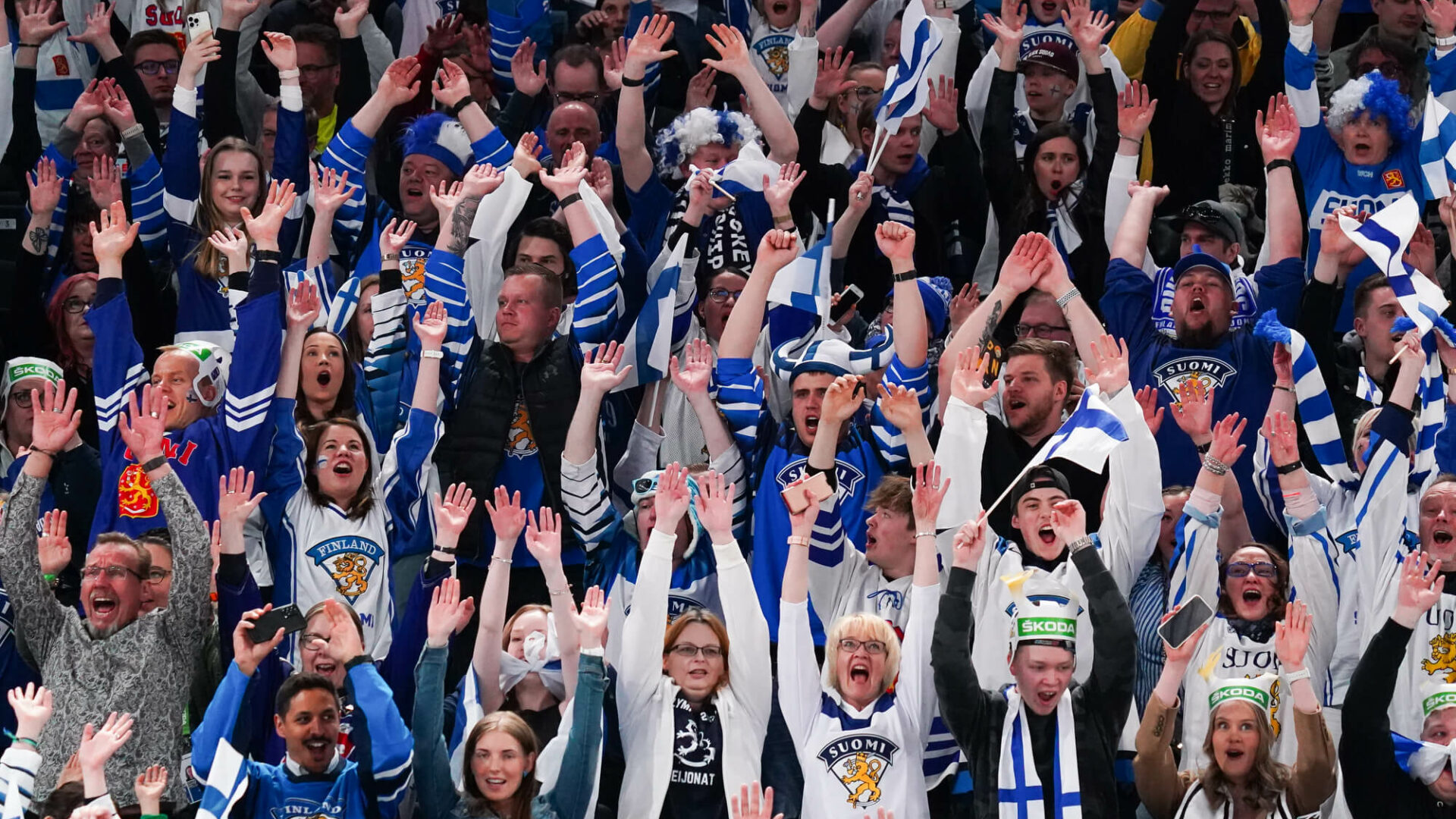 Welcome to Nokia Arena Ice Hockey World Championships 2023!
"It's absolutely thrilling news to get a chance to host the World Hockey Championships again in 2023 in Tampere and Nokia Arena. This is also a cherry on top for this year's championship arrangements and the experience. We are extremely happy and grateful for this expression of trust from the organizer and fans; the brand new arena has been able to show its capabilities as a world-class venue with 750,000 visits already. A huge thanks to everyone working with a big heart making this amazing hockey experience happen, and of course for the fans for whom all this is made for. Next year, we will return with at least the same drive and spirit, and taking all the feedback we've received into account", says Marko Hurme, CEO of Nokia Arena.
The release of International Ice Hockey Federation IIHF:
The 2022 IIHF Annual Congress has allocated tournaments for the upcoming season including the 2023 IIHF Ice Hockey World Championship that will be co-hosted by Tampere, Finland and Riga, Latvia. The 2026 IIHF Ice Hockey World Championship will take place in Zurich and Fribourg, Switzerland.
Worlds return to Tampere & Riga
The Congress approved a joint bid of Finland and Latvia to host the 2023 IIHF Ice Hockey World Championship replacing St. Petersburg after the hosting rights had been withdrawn from Russia.
The next Worlds will take place at the biggest venues of two of the world's most passionate hockey countries in Tampere and Riga from 12 to 28 May 2023.
Finland and Latvia are ready to fill in at short notice and will use the organizational experiences and staff from the 2021 and 2022 editions. "It is a privilege and we are grateful to jointly host the 2023 IIHF Ice Hockey World Championship," Finnish Ice Hockey Association President Harri Nummela said about the bid of the two Baltic Sea nations.
"We are happy for your trust and are ready to host the World Championship with the best conditions for the teams and the best atmosphere for the fans," said Latvian Ice Hockey Federation President Aigars Kalvitis.
The newly opened Nokia Arena in Tampere will serve as the main venue as per the ongoing 2022 IIHF Ice Hockey World Championship and will host one preliminary-round group, two quarter-finals, all semi-final and medal games. Up to 11,695 fans have filled the arena during the current tournament and in total 219,124 have come to the 30 games in Tampere.
For co-host Latvia it will be the chance to host the World Championship with fans since last year's event had to be played in mostly empty arenas due to Covid-19 restrictions. Arena Riga with a capacity of up to 9,550 spectators will serve as the Latvian venue same as in 2006 and 2021 and will host one preliminary-round group and two quarter-final games. Fan zones are planned next to both arenas. Latvia is well-known for its passionate fans travelling to the World Championship and thanks to them also had the second-highest average attendance at the current World Championship only behind host Finland.
Riga and Tampere are 501 kilometres apart and connected with a 70-minute direct scheduled flight between the two cities. Teams who have to move to the cross-over quarter-finals or to the semi-finals will be transported with charter flights.
Originally there was a second co-hosting bid of Budapest, Hungary and Ljubljana, Slovenia with a site visit by the IIHF already conducted this month. However, Hungary withdrew the bid on 23 May due to lack of government guarantees, which was acknowledged by the IIHF. Therefore no vote was needed but two countries still used the opportunity to present the bid for future considerations mentioning 2028 as a potential year and receiving encouraging ratings for their bid and passion.
Photo Copyright IIHF 2007-2022