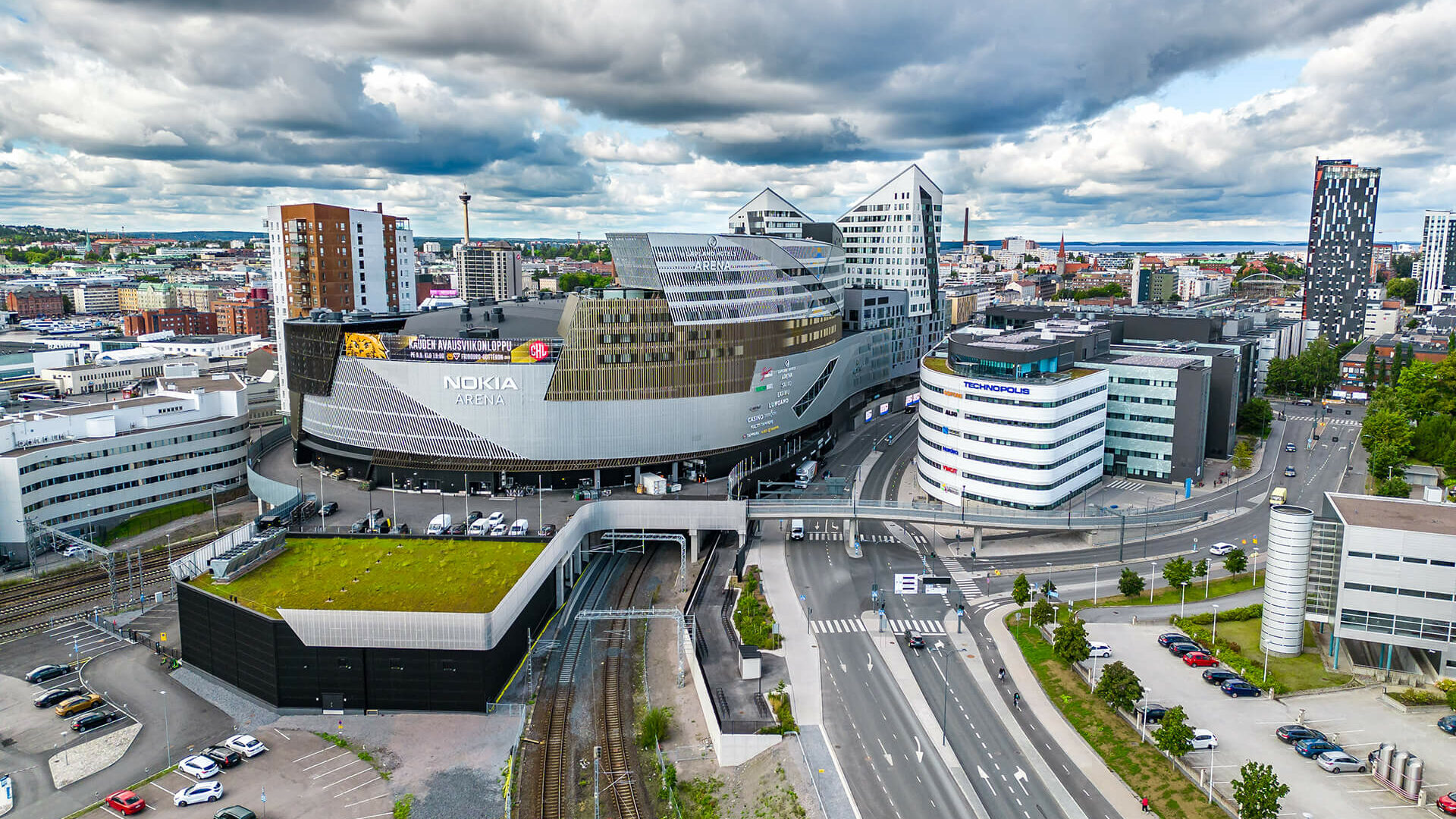 Award-winning experiences at Nokia Arena – the first year has brought several nominations and awards
At the beginning of December 2023, Nokia Arena has been open to the public for a year. The first year has brought several recognitions both in Finland and internationally.
"We have worked hard to be able to offer world-class settings and services to performers, athletes, companies, spectators, and especially to event organizers. It's wonderful to see how this work bears fruit and is also noticed internationally. It is especially heartwarming that the thanks come widely from the community in the area as well as from professionals in our field internationally. For all of this, thanks go to the arena's designers, enablers, creators, builders, personnel, tenants and all our partners", says Nokia Arena CEO Marko Hurme.
The arena has already won Aamulehti's Enlightener award, the Pirkanmaa Award and, most recently, a big international recognition for successful commercialization work at TheStadiumBusiness Awards in the Sponsorship, sales and marketing category.
New nominations currently include the Prix Versailles, the world architecture and design award, in the Sports category of and the Project of the Year and Innovation categories in TheStadiumBusiness Design & Development Awards 2022.
Nokia Arena offers a competitive setting for large productions required by international artists and major sports and entertainment events, transforming in an instant from a concert stage to an ice hockey arena with up to 15,000 seats, a venue for dinner gala or a corporate event and an exhibition space. See the latest event announcements at our website.